Cardiff Coat of Arms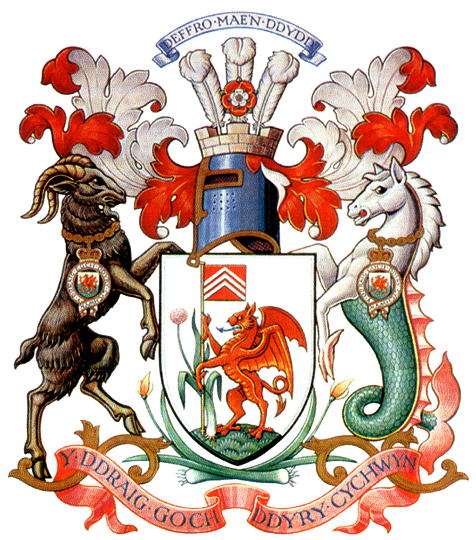 As a whole, the Arms depict the status of the City and County of Cardiff as the metropolitan city of Wales and its commercial position linking the mountains with the sea. The Crest and the Royal Badge denote special Royal favours to the City as well as its fealty to the Crown. The accessories touch symbolically upon the ancient traditions of the City.
Each IBD County Page has or will have (where possible) the relevant Coat of Arms. This is made possible thanks to a fantastic heraldry website called the International Civic Heraldry Website. Sometimes a description is not given due to lack of information, so if anyone could help it would be greatly appreciated. You may visit this superb site by using the link below.
©2008 to Present Date IBD Internet Business Directory™