County Kildare Coat of Arms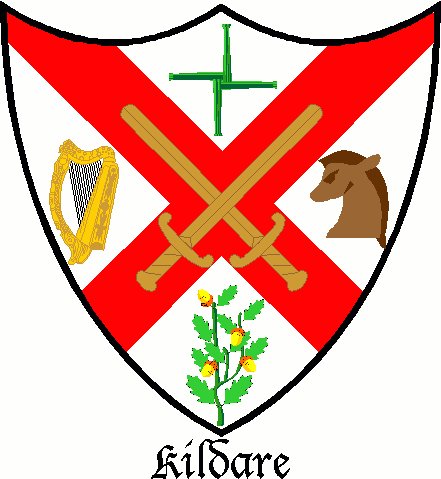 The red diagonal cross symbolises the ancient aristocratic family of the Kildare area, the Fitzgeralds, who used a red diagonal cross on a white background as their coat-of-arms. The horse's head symbolises the horse-breeding tradition of Kildare.
The IBD Home Page and each IBD County Page has or will have (where possible) the relevant Coat of Arms. This is made possible thanks to a fantastic heraldry website called the International Civic Heraldry Website. Sometimes a description is not given due to lack of information, so if anyone could help it would be greatly appreciated. You may visit this superb site by using the link below.
©2008 to Present Date IBD Internet Business Directory™