County Roscommon Coat of Arms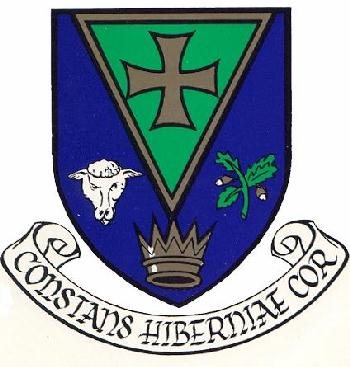 The fact that Dr. Douglas Hyde, first President of Ireland, was born in the County is recalled by the introduction of an oak-branch in memory of 'An Craobhin Aoibhinn'. The motto 'Constans Hiberniae Cor' not only suggests the physical location of the County but also sums up happily the enduring character of themes represented in the design.
The IBD Home Page and each IBD County Page has or will have (where possible) the relevant Coat of Arms. This is made possible thanks to a fantastic heraldry website called the International Civic Heraldry Website. Sometimes a description is not given due to lack of information, so if anyone could help it would be greatly appreciated. You may visit this superb site by using the link below.
©2008 to Present Date IBD Internet Business Directory™