Fife Coat of Arms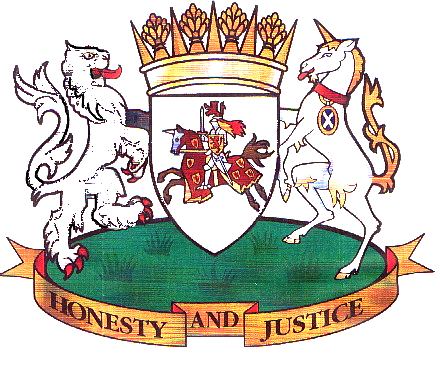 The arms were granted in 1927, Supporters were added in March 1976 for the Regional Council and July 1, 1997 for the Area Council.
The arms of Fife show a Scottish Knight, and are based on a seal of Duncan, Earl of Fife dating from 1360. The knight has been described as the Thane of Fife. The County Council used only the motto 'Virtute et Opera' (By Virtue and Energy), but no supporters or crown. The motto was used by the clan MacDuff. The Regional Council used as supporters the unicorn common to all Regional Councils, and St. Servanus, patron saint of the Culross Abbey and Fife Burgh. As a crown the coronet for Regional Councils was used.
The IBD Home Page and each IBD County Page has or will have (where possible) the relevant Coat of Arms. This is made possible thanks to a fantastic heraldry website called the International Civic Heraldry Website. Sometimes a description is not given due to lack of information, so if anyone could help it would be greatly appreciated. You may visit this superb site by using the link below.
©2008 to Present Date IBD Internet Business Directory™