Flintshire Coat of Arms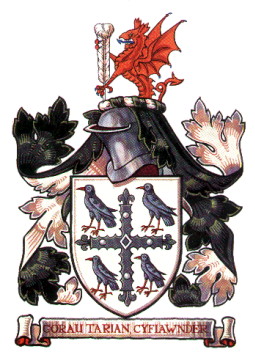 The arms were granted on May 12, 1938. The cross and the birds are taken from the arms of Edwin King of Tegeingl, a former Kingdom that covered most of the present County. He founded one of the fifteen Royal tribes of North Wales.
The crest is the Welsh dragon carrying a white feather. This is the badge of the Prices of Wales, and adopted as a symbol of Wales by Henry VII. The arms were restored in 1996 when the county was re-created.
Each IBD County Page has or will have (where possible) the relevant Coat of Arms. This is made possible thanks to a fantastic heraldry website called the International Civic Heraldry Website. Sometimes a description is not given due to lack of information, so if anyone could help it would be greatly appreciated. You may visit this superb site by using the link below.
©2008 to Present Date IBD Internet Business Directory™