Herefordshire Coat of Arms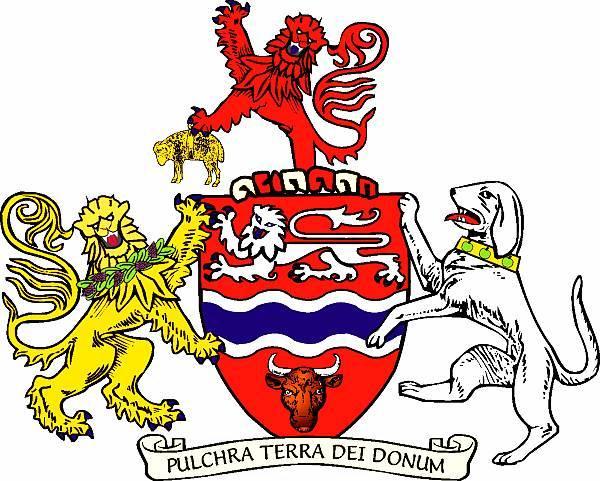 The arms were granted in 1946. The red field represents the County's red earth. Across this runs a silver and blue wave for the River Wye. In chief is a silver lion from the arms of the City of Hereford, and in the base is a Herefordshire Bull's head.
Each IBD County Page has or will have (where possible) the relevant Coat of Arms. This is made possible thanks to a fantastic heraldry website called the International Civic Heraldry Website. Sometimes a description is not given due to lack of information, so if anyone could help it would be greatly appreciated. You may visit this superb site by using the link below.
©2008 to Present Date IBD Internet Business Directory™