Renfrewshire Coat of Arms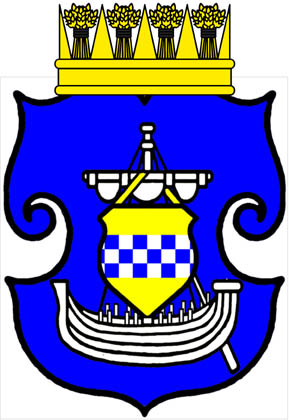 Azure; a lymphad, sails furled, argent, on a shield or, pendent from the mast, a fess checky azure and argent.
The coat of arms is a 're-grant' of the pre 1996 Renfrew District Council's and so a 're-re-grant' of the pre 1975 Renfrew County Council's. The pre 1996 District Council had no motto, though the pre 1975 Councty Council did have a motto.
This image is made possible thanks to the Heraldry Society of Scotland. IBD wishes to express thanks, and encourages anyone who is interested in Scottish history to visit this superb site by using the link below.
©2008 to Present Date IBD Internet Business Directory™