Ross and Cromarty Coat of Arms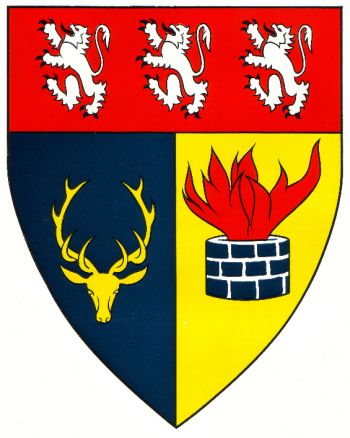 The arms were granted in 1957 and show in the chief three silver lions, taken from the old Earldom of Ross. The stag's head is taken from the arms of the MacKenzies of Kintail, Earls of Seaforth. The stag is also used by the Seaforth Highlanders and the Queen's Own Highlander regiments. The flaming beacon is taken from the crest of the MacKenzies and the arms of the MacLeods of Lewis.
The motto is 'Dread God and Do Well' and is taken from the mottoes of the Clan Munro (Dread God) and the Urquharts (Mean Well, Speak Well and Do Well).
The IBD Home Page and each IBD County Page has or will have (where possible) the relevant Coat of Arms. This is made possible thanks to a fantastic heraldry website called the International Civic Heraldry Website. Sometimes a description is not given due to lack of information, so if anyone could help it would be greatly appreciated. You may visit this superb site by using the link below.
©2008 to Present Date IBD Internet Business Directory™