West Midlands Coat of Arms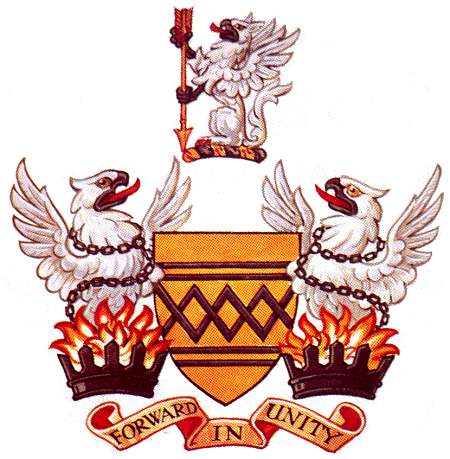 The County of West Midlands was created from parts of Warwickshire, Worcestershire and Staffordshire in 1974. It was abolished in 1986. The area had no official emblem or identity, but used the above arms. The shield has two dancetty barrulets interlaced to form a W and M for the initial letters of the County. The supporters show the traditional metal working industry of the area.
Each IBD County Page has or will have (where possible) the relevant Coat of Arms. This is made possible thanks to a fantastic heraldry website called the International Civic Heraldry Website. Sometimes a description is not given due to lack of information, so if anyone could help it would be greatly appreciated. You may visit this superb site by using the link below.
©2008 to Present Date IBD Internet Business Directory™