Stewards Training Event Management Apprenticeships Fire Safety Courses Risk
Management Security Door Supervisors Close Protection Nantwich Cheshire UK
ESTC - Events Stewarding, Training & Consultancy UK Europe Worldwide
Some well known and not so well known clients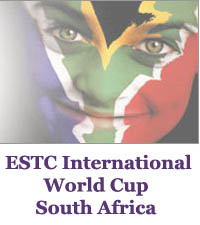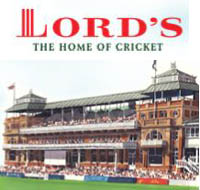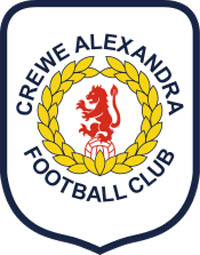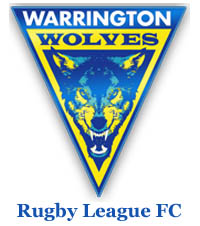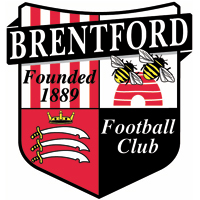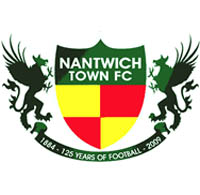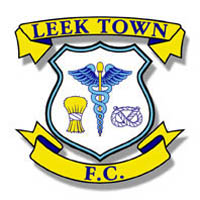 ESTC - Events Stewarding, Training & Consultancy UK Europe and Worldwide
We deliver our training services throughout the UK, Europe and Worldwide
ESTC is an abbreviation for Events Stewarding, Training & Consultancy which is a training company and consultancy service that specialises in safety and security training. We provide training qualifications & consultancy to some of the most important sporting venues in the UK, Europe, South Africa and Worldwide. Our operations overseas have provided training & consultancy for stadia and related companies who were involved in the FIFA 2010 world cup competition in South Africa. Our training portfolio of services has increased dramatically due to employer demand and the high quality of our customer service and achievement rates for a wide variety of training programmes.
We deliver our wide range of services to organisations large and small, for example companies involved with the 2010 World Cup in South Africa, to Leek Town Football Club. Whatever the size or location of your company, organisation, event, concert, stadium etc. ESTC can help.
ESTC Training
ESTC provide training in a range of occupational areas. All our assessors are occupationally competent and qualified within their respective disciplines. The majority of our qualifications are awarded through the following Educational Awarding bodies, City and Guilds, Edexcel and EDI.
The areas of training covered include:
Stewarding & Security
Advanced Driving
Hospitality and Catering
Customer Service
Health and Social Care
Training and Development Awards
A range of short courses and bespoke courses
Consultancy Service for those willing to develop training skills
Our Training courses cover too many areas and disciplines to cover here, the above is just a small generalised selection. Training Courses run from 1 day events to 15 days and more, some with a fixed number of hours delivered to your convenience.
Apprenticeships
Apprenticeships are a proven way to train your workforce, making your organisation more effective, productive and competitive by addressing your skills gap directly. There are real benefits to many businesses by taking on an apprentice, possibly giving you an edge on your competition - please call us to see if this applies to YOUR business.
We can provide apprenticeships in areas such as:
ESTC have many more courses, and we are adding all the time, often by request. For example, we had a call on Friday for a course in Fire Safety, and within a week we were able to offer a solution through our wide range of contacts. We also have access to a range of Government Funded NVQ's - please call for details.
ESTC Agency - Provision of Experienced Qualified Staff
ESTC's Agency service can supply qualified and licensed personnel at competitive rates. Our personnel undergo regular updated training and are experienced in dealing with a range clients and customers. Staff maintain confidentiality and discretion at all times and we believe will provide added value to the customer experience at your Event.
We can provide qualified, Experienced Staff for most Events including:
Safety Officers
VIP Corporate Stewards
Stewards
Front of House Staff / Hosts
Security Staff and Door Supervisors
Drivers and Chauffeurs - Advanced and Security
Close Protection Officers
Supply of Artists
Signing of Artists
If you are skilled in any of the areas listed above, and would like to be considered for inclusion in ESTC's Agency Staff, we would be pleased to hear from you. Please state your area of expertise and location, and the areas you are prepared to cover.
ESTC Events Management
ESTC draws on 20 years of industry expertise and up to the minute professional skills. We strive to maintain high standards in Event Management. With our friendly but professional approachable staff we listen to our customers to provide what you want not what we think you want!
We can provide the following:
Event Planning - industry risk assessment and resourcing
Event Management through provision of safety personnel throughout the duration of the event
Corporate Days
Functions, Themed Events, Parties, Proms etc.
Supply of Staff (hosts, corporate, stewards, security staff safety officers)
Supply of Artists
ESTC International
Following our success as Cheshire and Warrington winner in the Passport to Export Scheme with UK Trade and Investments, ESTC continue to provide training and consultancy services to overseas markets.
We are experienced in supplying:
Consultancy Services in the Events Industry
Risk Management
Training services (please refer to ESTC training)
Many of the services we supply to the UK market, we can supply Worldwide. Our most notable overseas event was the provision of training and consultancy for stadia and related companies who were involved in the FIFA 2010 World Cup competition in South Africa.
Stewards Training Event Management Apprenticeships Fire Safety Courses Risk Management Security
Door Supervisors Close Protection Nantwich Cheshire UK

ESTC Group
Frederick House
Beam Heath Way
Nantwich
Cheshire
CW5 6PQ
Tel: 01270 - 626 663
| | | | | | |
| --- | --- | --- | --- | --- | --- |
| Stewards | Training | Assessments | Event | Management | Apprenticeships |
| Cheshire UK | Fire | Safety | England | Scotland | Wales |
| Northern | Ireland | Irish Republic | South Africa | Ukraine | Worldwide |
| NVQ's | Level 1 | Level 2 | Level 3 | Level 4 | Certificates |
| Spectator | Safety | Management | Training | Security | A1 Assessors |
| Door Supervision | Certificates | CCTV | Health & Safety | Support | Events |
| Football Cricket | Rugby Stadiums | Grounds | Sporting Events | Musical | Rock Concerts |
| International | Premiership | Conference | Championship | Unibond | Leagues |