Online Meat Butchers Farm Shop Beef Pork Lamb & Poultry Home Made Pies
Order Online for Home Delivery England Scotland Wales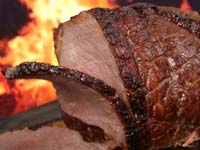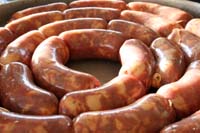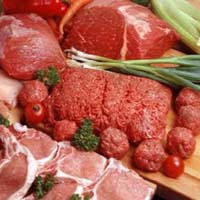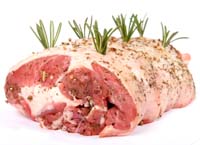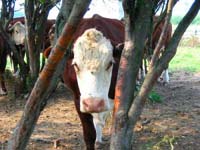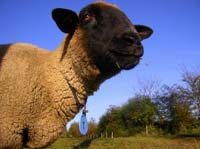 Great Tasting Meat Company Online Butchers Order Organic Meat Online
The Home of Great Tasting Meat
The Great Tasting Meat Company uses traditional farming methods and farm only traditional British breeds. All of our animals are outdoor reared and grass fed our animal's live happy, normal lives in Cheshire's rolling fields. We believe in quality of life for our livestock and that is why we care for them in excellent conditions where they are free to graze outdoors all year round.
Our traditional farming methods ensure the meat produced is of the highest quality. Our customers tell us they have never tasted better beef, lamb and pork. Enter our online shop to try our delicious beef, lamb and pork today.
Order Great Tasting Meat Online Beef Pork Lamb and Poultry Home Delivered
We promise to deliver our fine, free range traditional breed, well matured beef, pork, lamb and poultry direct to your door where ever you live in England Scotland and Wales, in perfect condition. We promise your meat will be as if you had bought it from our farm shop counter. Each of the individual cuts of meat you order is vacuum-packed. This means it's wrapped in a strong plastic bag which has had all the air removed, greatly extending the life of the meat. The individual packs are then placed in an insulated case with a number of chill packs inside. The case works like a Thermos flask - it keeps the meat cool, we then aim to have it at your door within 24 hours.
All standard cuts of meat are available, The Great Tasting Meat Company cuts all meat to order, we also sell selection boxes and value packs some of which are listed below (more at our main website) please use the links on the left-hand side of the page:
We have loads more products at our online butchers shop, select BEEF PORK LAMB or POULTRY; We also sell delicious Home Made Pies and Free Range Eggs. Be on the lookout for our special offers and new product ranges as we add them to our online shop!
Quality Meat from Traditional Farming Methods at Gate Farm Cheshire
The Great Tasting Meat Company based at Gate Farm in Cheshire believe great tasting meat and good, traditional farming methods go hand in hand. We only only use local abattoirs so the animals do not suffer stress and the meat is butchered here at Gate Farm ensuring quality at every stage.
BEEF - Hereford and Aberdeen cattle are the breeds of choice at the Great Tasting Meat Company. The meat tastes so good due to the combination of the slow growth, the fat marbling and the long maturing period the meat receives.
PORK - Gloucester Old Spots, British Saddlebacks and Large Black are the breeds chosen at the Great Tasting Meat Company, again benefiting from the long maturation we give the meat.
LAMB - The Suffolk breed arose from the crossing of Norfolk Horn ewes and Southdown rams, around Bury St Edmonds in the 18th century. Once the meat is fully matured, as it is at the Great Tasting Meat Company, it makes for wonderfully tasty joints and chops
Online Meat Butchers Farm Shop Organic Beef Pork Lamb & Poultry Home Made Pies
Order Online for Home Delivery England Scotland Wales

The Great Tasting Meat Company
Gate Farm
Poole
Nantwich
Cheshire
CW5 6AL
Tel: 01270 - 625 781
Fax: 01270 - 611 786
| | | | | | |
| --- | --- | --- | --- | --- | --- |
| Online | Meat | Butchers | Farm | Shop | Beef |
| Cheshire | UK | Pork | Lamb | Poultry | Organic |
| Delivery | Pies | Fresh | Quality | Outdoor | Reared |
| Grass Fed | Traditional | British | Breeds | Well Matured | Hung |
| Cut to Order | Free Range | Chickens | Award Winning | Sausages | Burgers / Chops |
| BBQ Boxes | Speciality Boxes | Value Packs | Selection Boxes | Home | Delivered |
| Staffordshire | Lancashire | Cumbria | Manchester | Yorkshire | Wrexham |
| Cardiff | Glasgow | Perthshire | England | Scotland | Wales |