Staffordshire Gifts Hoard Museums Wedding & Business Venue Hire Days Out Tickets & Events Ceramics Prints Pottery Local History Books Stoke-on-Trent
Staffordshire Museums Iconic Collections, Venues, Ceramics, History & Gifts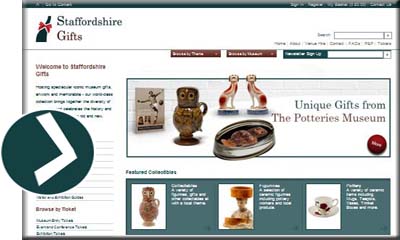 The Staffordshire Gifts website brings together Staffordshire's world class collection of Museum Gifts, Artwork, Books, Staffordshire Hoard Gifts, Local History and Iconic Venues, which celebrates the diversity, history and beauty of the Staffordshire region both old and new.
The six towns of Stoke-on-Trent, Tunstall, Burslem, Hanley, Stoke, Fenton and Longton, named the 'Potteries' due to its world famous contribution to the ceramics industry is celebrated through the Staffordshire Gifts websites. You are able to order online gifts, ceramics, collectables, prints and local memorabilia delivered to you worldwide.
Staffordshire Museum's events and exhibitions are detailed on the Staffordshire Gifts website, order tickets, plan days out and enquire about hiring the Venues for Weddings and Conferences.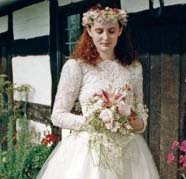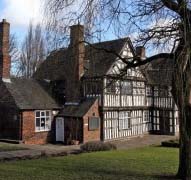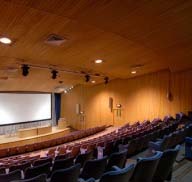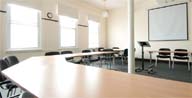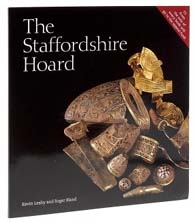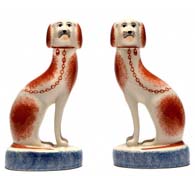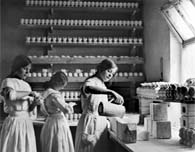 Wedding Venue Hire Conference Centre Meeting Rooms Stoke on Trent
Staffordshire Museums diverse range of venues can provide an state of the art conference facilities, picturesque wedding venues or smaller meeting rooms for your business training needs, whatever your event we have a venue that will make the day a success.
Wedding Venues - Izaak Walton's Cottage, The Ancient High House & Ford Green Hall
For picturesque wedding venues for smaller, intimate weddings look no further than Staffordshire Museums. Izaak Walton's Cottage (Stafford) once the retreat of the world famous 17th century author and angler the cottage's idyllic rural location makes a perfect setting at which to relax and enjoy the occasion. For a stunningly different wedding experience, consider taking your vows in the spectacular Elizabethan setting at the Ancient High House (Stafford) or Ford Green Hall (Stoke) a unique timber-framed farmhouse, it's richly decorated with 17th century textiles and furniture. Wedding parties are able to enjoy the period garden in the summer months. At all the Staffordshire Museums Venues you will receive a personal service during the day to make sure your wedding is a truly wonderful and memorable day for you and your guests.
Conference Venues - Potteries Museum, Gladstone Pottery, The Dudson Centre & Etruria
The Potteries Museum & Art Gallery is a unique venue, ideally located in Stoke-on-Trent City Centre. The Forum Theatre holds upto 300 delegates and boasts excellent acoustics and all the equipment necessary for a successful event. Our new Learning Suite is perfect for small conferences and seminars and can be hired with its own kitchen and a breakout room. Full catering services are available to suit all budgets. The Gladstone Pottery Museum, a unique Victorian pottery factory is ideal for smaller business and training needs. Team building activities are available including clay and painting workshops. The Dudson Centre located in Hope Street, Hanley is the 19th Century former factory of Dudson Ltd and has a number of meeting rooms to suit most occasions. The Etruia Industrial Museum is a historic venue on the junction of the Trent & Mersey and Caldon canals in the heart of Stoke-on-Trent. This unique Victorian steam driven potters mill is ideal for smaller business and training needs.
Please enquire through the Staffordshire Gifts website. Why not enquire about our team building exercises and museum tours? Make your business conference memorable!
Staffordshire Hoard Gifts, Books, Collectables and Memorabilia
The Staffordshire Hoard is the largest hoard of Anglo-Saxon gold and silver metalwork yet found. Discovered in a field near Lichfield, in Staffordshire July 2009, it consists of more than 1,500 items that are nearly all martial in character. This world famous discovery will change our understanding of the 7th and 8th Centuries of the Anglo-Saxon period. Partners including the Potteries Museum and Art Gallery, Birmingham Museums and Art Gallery, Staffordshire and Stoke Councils, University of Birmingham and English Heritage have worked together to ensure the Staffordshire Hoard collection stays together and remains in the Midlands. 80 artefacts from the Staffordshire Hoard will now be on display permanently at the Potteries Museum and Art Gallery, based in Hanley, Stoke-on-Trent, with further exhibitions planned for the future. Please visit the Staffordshire Gifts website for the latest information regarding exhibitions, visitor guides, books and collectables.
Staffordshire Gifts, Local History, Prints, Ceramics, Collectables and Memorabilia
Our collection brought to you from the the Staffordshire region Museums celebrates the local history of Staffordshire and our rich industrial hertitage, includes local history books, 'Ozzie Owl' Jugs, Ceramics including figiures (Staffordshire Dogs) and pottery from local iconx factorys suchs as Spode, Gladstone and Wedgewood. We have gifts for him, her, children and luxury gifts, whatever you are looking for you will enjoy browsing such a wonderful collection.
Our sister site Staffordshire Prints incorporates a range of spectacular artwork provided by the regional museums of Staffordshire, This world-class collection brings together the diversity of the region and celebrates the history and beauty of Staffordshire old and new. The site encompasses many famous and beautiful works of art including Constable and William Blake to name just a few. There is also an accompanying site which enables companies or individuals to buy copyright controlled images for reproduction at Staffordshire Images.
Days Out, Tickets, Events and Exhibitions in Staffordshire
Staffordshire Gifts website also allows you to order Museum Entry Tickets, Conference and Events Tickets and Exhibition Tickets, check back regularly to see the latest events and exhibitions by the Staffordshire regions Museums. The Museums Passport provides great value for money, allowing unlimited admission to Gladstone Pottery Museum, Etruria Industrial Museum and Ford Green Hall for one year. Holders also benefit from 10% discount in the Foyer Shop at The Potteries Museum & Art Gallery and many other discounts at local visitor attractions and factory shops. We also offer a family passport and concessions to students, over 60's and the unemployed. Weekends and school holidays need never be boring in Staffordshire!
Staffordshire Gifts Hoard Museums Wedding & Business Venue Hire Days Out Tickets & Events Ceramics Prints Pottery Local History Books Stoke-on-Trent

Staffordshire Gifts C/O The Potteries Museum & Art Gallery
Bethesda Street
Cultural Quarter
Hanley
Stoke-on-Trent
Staffordshire
ST1 3DW
Tel: 01782 232 323
| | | | | | |
| --- | --- | --- | --- | --- | --- |
| Staffordshire | Museums | Hoard | Gifts | Prints | Ceramics |
| Stoke on Trent | Images | Fine Art | Wedding | Venue Hire | Local Artwork |
| Unique Gifts | William Blake Prints | Potteries Gifts | Local History | Decorative Arts | Pottery |
| Potteries Museum | Gladstone Museum | Ford Green Hall | Etruria Industrial Museum | Dudson Museum | Online Gifts |
| Days Out | Tickets & Events | Staffordshire Venues | Exhibition Guides | History Books | Ceramic Books |
| Local Artists | Memorabilia | Collectibles | Maps | Photographs | CDs / DVDs |
| Digital Reproductions | Ozzie Owl Jug | Calanders | UK Delivery | International Orders | Export |
| Stafford | Stone | Trentham | Hanley | Longport | Burslem |