Garage Doors Roller Doors Remote Control Security Screens Secure Shutters Remotely Operated Automatic Insurance Approved LPCB Secure Grilles Car Ports
Cheshire Staffordshire Shropshire North Wales UK
01270 - 879 416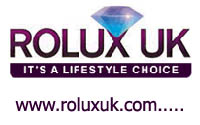 Garage Door Video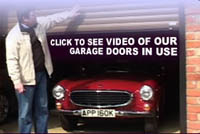 Roller Garage Door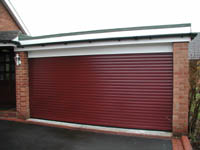 Roller Garage Door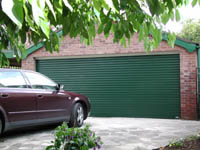 Sectional Garage Door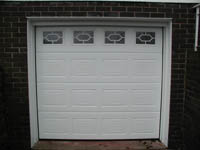 Sectional Garage Door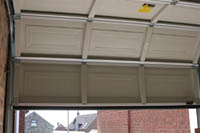 Up and Over Garage Doors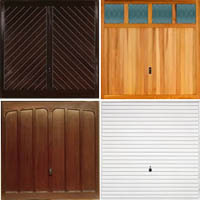 Commercial Security Shutters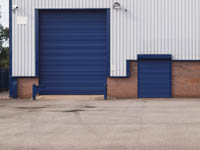 Commercial Security Screens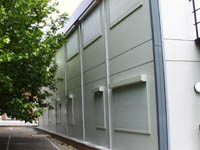 Inside Commercial Security Shutter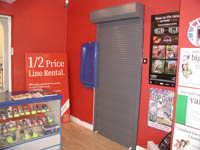 Domestic Security Screen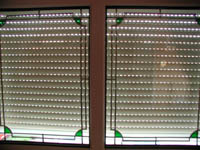 Car Ports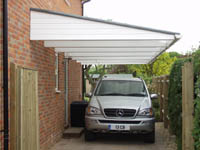 Car Port with Legs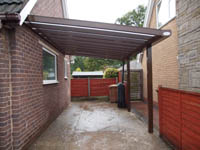 Domestic Awnings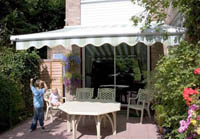 Domestic Awnings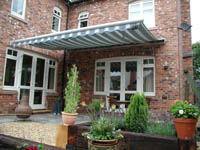 Garage Doors Cheshire Staffordshire Shropshire North Wales UK
Rolux UK offer Garage Doors, Security Shutters, Awnings / Canopies and Car Ports to both domestic and commercial customers, across Cheshire, Staffordshire, Shropshire and North Wales, and indeed across the UK. We have an excellent product range to offer security and style, and our reputation for quality, value and service, is second to none. All images are of work completed by Rolux UK.
Garage doors are available in three main types - Roller Garage Doors, Sectional Garage Doors and Up-and-Over Garage Doors, either with or without remote controlled automation. We also stock and install a complete system of modular flooring tiles within the garage that are ideal for all kind of applications.
Roller Garage Doors - Remote Controlled
Remote controlled roller garage doors operating from the touch of a button...
Rolux roller garage doors are space saving, secure, smart & convenient - operating from the touch of a button. Our roller garage doors, built using only the finest 'Alulux' materials, operated with the 'Somfy' motor giving total reliability, are built to last and fully guaranteed for FIVE YEARS. Handmade to your specific requirements, our garage doors are immensely strong, immaculate in appearance, and with their easy wipe-clean maintenance, they will keep their superior look for years without the need for painting. We provide a wide range of overhead, manual and automatically remote controlled residential garage doors, with options to suit your style of home.
Rolux roller garage doors have a smooth vertical operation which maximises space both inside the garage and on your driveway, allowing you to park right up to your garage door, both inside and outside the garage. The luxury and convenience of Remote Controlled Roller Garage Doors allows you to open, close and lock your garage door from the comfort and safety of your vehicle. Rolux UK guarantee expert fitting on all roller garage doors.
Sectional Garage Doors
Quality sectional garage doors from Hörmann, manual or remote controlled...
Rolux UK supply and install only the best quality Hörmann sectional garage doors. Hörmann are Europe's leading garage door supplier, with more than 10 Million garage doors sold and 50 years of experience.
Choose from Automatic or Manual operation.
Wide range of styles to compliment your architecture and masonry / facade.
Choose from 12 popular colours.
Matching side doors are available to compliment the appearance of your garage door.
Sectional doors are also available with solid timber infills, made with the finest workmanship, out of the best Nordic Pine and Hemlock, available in six door designs.
Safety is as good as it gets, with European Standard 12694 finger-trap protection, inside and outside, due to optimum shaping of the door sections. This provides reliable trap protection, thanks to fully enclosed side frames and anti-fall safeguards, thanks to double tension spring technology or spring safety devices. This means it is extremely difficult to trap your fingers or toes!!
Sectional doors can be fully automated for your convenience, giving you remote control when you need it - for example, when the Great British Weather decides to spring a surprise!
Up and Over Garage Doors
Wide variety of styles and finishes for your Up and Over garage door...
Rolux UK supply and install only the best quality Hörmann up-and-over garage doors.
Hörmann up-and-over garage doors come in a very wide range of styles and finishes, from modern white steel doors to traditional wood and weather resistant GRP. The range is so huge it would be very difficult not to find one to match your property!
Hörmann N80 and DF98 up-and-over garage doors meet the European safety requirements of the European Standard EN 12694, and carry the following very important features as standard:
Trap protection

thanks to flexible plastic weather seals on the door leaf and frame.

Anti-fall safeguard

via a multiple spring system with finger-trap protection.
Commercial Security Shutters Screens and Grilles
Secure your business - Businesses are more at risk from crime than homes...
The Police and Government Agencies recommend installing security shutters or grilles to your doors and windows to prevent your business becoming a victim of crime. The more barriers you create, the more you can delay and put off burglars. Why not contact us now for more information on our range of security shutters and insurance approved LPCB security grilles.
With the growing rate of vandalism and burglaries, many retail businesses suffer a substantial burden. Security shop-front roller shutters offer a more effective protection, balancing the demands of security and stylish appearance. All shop frontage security shutters can be powder coated. Common modes of operation are manual lift or electric, using a high-security key switch. Electric roller shutter doors can also be operated by remote control.
Domestic Security Shutters and Grilles
Secure your home with Rolux UK's Security Shutters and Grilles...
It is a proven fact that during times of recession the burglary rate increases dramatically. Rolux UK is here to help you secure your home and your possessions.
Please use the link below to our main website for pictures of domestic properties where we have installed security shutters or grilles.
Awnings Canopies for Domestic or Commercial Use
Rolux are leading suppliers and installers of domestic awnings and commercial awnings for arenas, schools, offices, pubs, shops and restaurants. We have been supplying awnings for over 20 years with a proven track record built on quality workmanship and high service standards.
Commercial awnings serve a number of different purposes. An awning will draw attention to your business by enhancing the appearance of your building. Their versatility provides critical signage, poor weather shelter for your customers and protection for your staff and goods by reducing the level of harmful UV sun rays enter your business via windows and doors.
Carports and Canopies
Caports and canopies are extremely versatile, ideal for sheltering caravans, motor homes, boats and of course, cars. They even allow washing to be dried in inclement weather!
No ground work.
Unobtrusive.
Extreme weather tested.
Does not obstruct light.
Less expensive than building a garage.
Manufactured you your size requirements.
Suitable for bungalows.
Maintenance free.
Carports and canopies can be installed in restricted places.
Our Carport Build Quality
Beams are laminated in Glass Reinforced Polyester (a modern version of fibreglass) in a full range of colours. Roofing sheets are also manufactured in Glass Reinforced Polyester, machine formed fo an exclusive profile designed by Rolux UK for strength and long life.
Garage Doors Roller Doors Remote Control Security Screens Secure Shutters Remotely Operated Automatic Insurance Approved LPCB Secure Grilles Cheshire UK

Rolux UK Limited
Radway Green Garden Centre
Radway Green
Alsager
Nr. Crewe
Cheshire
CW1 5UJ
Tel: 01270 - 879 416
Mob: 07779 - 337 702

| | | | | | |
| --- | --- | --- | --- | --- | --- |
| Garage Doors | Security Screens | Roller Doors | Car Ports | Secure Shutters | Remote Control |
| Alsager | Crewe | Cheshire | Remotely | Controlled | Operated |
| Design | Installation | Fitting | Technical | Support | UK Nationwide |
| Insulated | Rolling | Garage Door | Wide | Colour | Range |
| Automatic | Locking | Single | Wide Door | Option | 77 / 52mm Profile |
| Roller | Sectional | Up and Over | Garage Doors | With / Without | Automation |
| Commercial | Domestic | Reduce Crime | Insurance Approved |  LPCB | Grilles |
| Cheshire & Wirral | Shropshire | Staffordshire | South | Manchester | ISO 9001 Registered |
Domestic Home Up and Over Garage Doors Double Garage Doors Commercial Security Shutters Company Car Ports