Independent Financial Advisers IFA Financial Planning Planners Investment Advice Key Person Insurance Unit Trusts Pensions SIPPS Bonds ISAS Mortgages Gilts Shares
Congleton Macclesfield Cheshire South Manchester North Staffordshire
01829 - 760 929
3d Wealth Website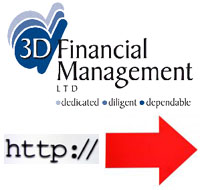 IFA Cheshire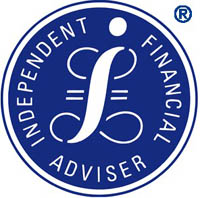 Life Cover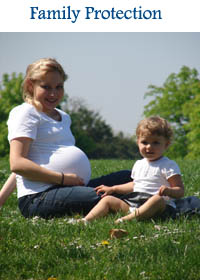 Mortgage Advisers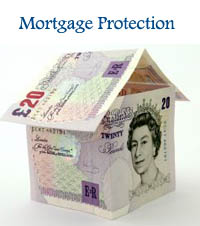 Savings Safe Pair of Hands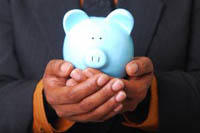 Will Writers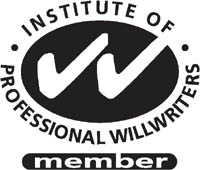 Key Person Insurance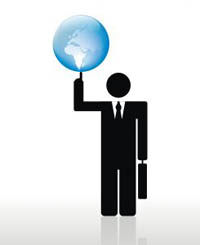 Pensions Retirement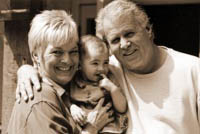 ISAS Bonds SIPPS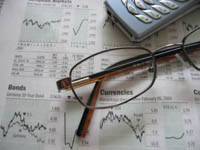 Criticall Illness Cover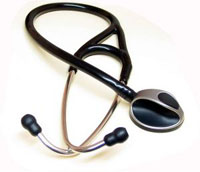 Sanctuary 4 Veterans

Planning Financial Growth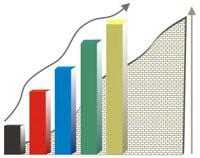 Covered = Peace of Mind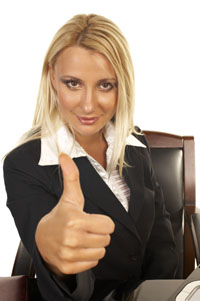 Why Seek Advice From an Independent Financial Adviser?
What can happen if I do not seek Independent Advice from an IFA?
If you go to your high street bank you may be greeted by a financial adviser, but they could well be 'tied' to recommending and promoting the products of the bank, or a single insurance or investment company to which the bank has an allegiance.
3D Financial Management Limited is a modern forward thinking IFA company, having no ties or obligations to recommend the products of any particular insurance company. This leaves us free to search the market for the best products to fit each customers needs at that particular time. Having carried out extensive research, it was clear that many of the larger financial institutions failed to deliver to clients one vital ingredient - Service. We are proud to announce that we have formulated for you an advisory process which aims to deliver a high level of service in a timely manner. Combine this with the collective knowledge of our team (over 50 years experience) and we feel you have a formidable offering.
IFA Advice about Protection for Income Family Business & Property
Life Cover Key Person Insurance Protect Our Family & Income Critical Illness
Financial products are sometimes at their most useful when they are protecting our families, our incomes, our business or our property. Whilst insuring ourselves against an undesirable event such as sickness or even death may not be a pleasant thing to think about, the benefit of being able to set financial issues aside at emotionally difficult times cannot be overlooked.
There are many ways in which a family can protect itself, and because of the large range of products available there is usually an appropriate policy for most circumstances, and most budgets.
There are many different ways to protect your family and your standard of living when you need it most.
Independent Mortgage Advice Advisers
Repayment or Interest Only Mortgages Term Assurance Variable Rate - take IFA advice
Mortgages are one of the largest single financial transactions in most people's lives. Buying a property can be a stressful and time consuming experience, although nowadays the financing of a mortgage is a case of finding and selecting the most suitable deal, rather than simply accepting a lender's offer.
Hundreds of banks, building societies, and smaller niche lenders compete for your mortgage business, all offering a variety of interest rate deals, associated fees and other enhancements to convince borrowers their mortgage deal is best.
Most people move house only on a handful of occasions during their lifetime, so the process is extremely confusing, considering the wide variety of options such as:
Standard Variable Rate (SVR)
Repayment (capital and interest) mortgages
Interest only mortgages
Fixed Rate
Tracker
Discount
to name but a few! Please seek professional advice, to determine which is the best mortgage option for your personal circumstances right now - remember, none of has a crystal ball, so regular reviews are essential.
YOUR HOME MAY BE REPOSSESSED IF YOU DO NOT KEEP UP REPAYMENTS ON YOUR MORTGAGE.
The Financial Services Authority does not regulate some forms of mortgages and ISAs.
There may be a fee for Mortgage advice. The precise amount will depend upon your circumstances but we estimate that it will be £250.00.
Savings and Investments - ask the advice of our IFA's
What is the difference between Savings and Investments?
When planning your finances, it is important to distinguish the difference between savings and investments. Savings are generally funds that you set aside, but can be accessed relatively quickly. These savings are often for a specific need or purchase, like a holiday or a new car. The most common way of 'saving' is into a bank account ('deposit' account) where the money can be accessed in an emergency, and for every £1 you put in, you will get £1 back (short of a bank collapse!), and possibly some interest.
Investments are designed to be held for a longer term, usually at least 5 years. You need to be comfortable with tying up this money for a period of time, and should not consider investments unless you have some savings in place. Most investments are not guaranteed to return your money in full, although do offer the prospect of potentially higher returns than deposit accounts. Returns, risk and volatility are the factors that will determine a suitable place for your savings.
There is a bewildering array of mediums in which you may invest, so it is essential that you take independent advice. These include Bank Accounts, National Savings, Bonds, Gilts, Property, Equities (shares), Investment Funds, ISA's etc.
We will assess your 'attitude to risk', because it is important that you understand the risks of any investment. We will be able to assist you in choosing a suitable investment bearing this in mind.
Pensions - State Pension Company Pension Schemes Personal & Stakeholder Pensions SIPPS
Are there different types of Pension? - What sort of Pension for me, when should I start one?
Pensions are, of course, designed to enable you to save sufficient money to live comfortably after you have retired from work. There are many different 'tools' used to save for retirement and the taxation and investment elements of pensions can appear baffling. I specialise in explaining, recommending and monitoring pensions for you. Below are the most common sources of pension to fund for your retirement.
The Basic State Pension
Additional State Pension
An Occupational Pension (through an employer pension scheme)
A Personal Pensions Scheme (including Stakeholder schemes)
Self Invested Personal Pensions (SIPPs)
It is unlikely that anyone would be happy with the level of State Pension, so please visit our Pensions Page to see the related documents for more information on Pensions and Retirement Planning. We believe this is essential, as the Government plans major changes to pension provisions in 2012.
Regulated by the FSA
3d Financial Management is Authorised and Regulated by the Financial Services Authority.
Registered in England and Wales Company No. 5076285
FSA Firm Number: 438944
The guidance and/or advice contained on this page and within our website is subject to the UK regulatory regime and is therefore primarily targeted to customers in the UK.
IFA Joe O'Connor - Founder of Sanctuary 4 Veterans
The founder of our Charity, Joe O'Connor, was seriously injured in 1999 whilst on a Special Forces training exercise, suffering a broken neck, after a 400ft fall down a Welsh mountainside.
S4V is scheduled to open in July 2012. It will provide purpose built luxury accommodation and support for injured veterans and their families. We will also provide a bespoke service for widow(er)'s and their children. Visit Sanctuary 4 Veterans Website...
3D Financial Management's Area of Operation in the North West towns of Cheshire, South Manchester & North Staffordshire
Cheshire Towns include:
Alderley Edge Alsager Bollington Bramhall Cheadle Congleton Crewe Culcheth Disley Gatley High Lane Holmes Chapel Hyde Knutsford Macclesfield Marple Poynton Stockport Wilmslow
Manchester Towns include:
Cadishead City Of Manchester Eccles Failsworth Irlam Kearsley Partington Prestwich Sale Salford Stalybridge Standish Stretford Tyldesley Urmston Wardle Westhoughton Wigan
North Staffordshire Towns include:
Audley Biddulph Cheadle Cheddleton Eccleshall Kidsgrove Leek Madeley Newcastle-under-Lyme Stoke-on-Trent and Stone
This list is not exhaustive, please still contact us if your town is not listed in this area, we will be happy to help. We also have clients in many parts of the UK who we are proud to say came to us by recommendation.
Independent Financial Advisers IFA Financial Planning Planners Investment Advice Key Person Insurance Unit Trusts Pensions SIPPS Bonds ISAS Congleton Macclesfield Cheshire Manchester North Staffordshire

Sovereign House
York Hill Farm
Chester Road
Tarporley
Cheshire
CW6 9ER
Tel: 01829 - 760 929
Fax: 08717 - 502 008
| | | | | | |
| --- | --- | --- | --- | --- | --- |
| Independent | Financial | Adviser IFA | Financial | Planning | Planners |
| Congleton | Macclesfield | Cheshire | Inheritance Tax | IHT | Pensions |
| Life Cover | Insurance | Protection | Level Term | Assurance | Decreasing |
| Income | Protection | Family | Income | Benefit | Critical Illness |
| Business | Key Person | Shareholder | Provisions | Mortgages | Interest Only |
| ASU Policies | Accident | Sickness | Unemployment | Unit Trusts | ISA's SIPPS |
| Financial Gifts | Annual Gift | Allowance | Tax Breaks | Savings | Investments |
| North | Staffordshire | South | Manchester | East | Cheshire |