Health & Safety Construction Consultant Manuals Fire Risk Assessments Audits Signs CHAS Accreditation QSHCR Cheshire Staffordshire Derbyshire Shropshire UK
07807 - 216 780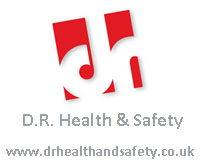 Safety Working at Heights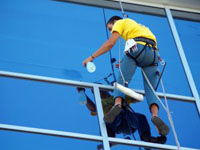 Building Site Health & Safety Discussion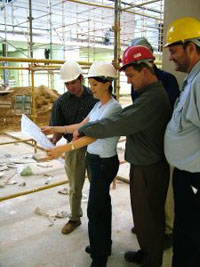 Safety Signs
No Camels Allowed!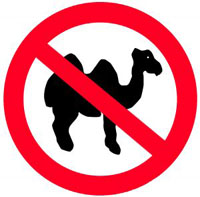 Safety Helmets a Must
on Construction Sites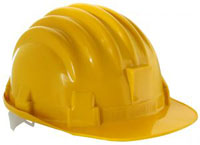 Choose the right type of Fire Extinguisher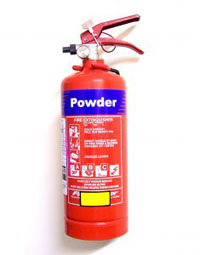 COSSH Signage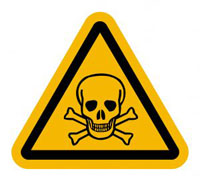 D.R. Health & Safety across Staffordshire, Cheshire, Derbyshire and Shropshire
DR Health and Safety have a Mission Statement...
'To provide clients with the highest professional standard of Health & Safety Support, Advice and Information to enable them to meet their Statutory Obligations in the most Cost Effective way'
The principles governing this statement apply to advice given across all sectors of our business.
The Health & Safety Executive say Health and safety is relevant to all businesses. So, if you are an employer – or are self employed – you are responsible for the health, safety and welfare of employees and any others who may be affected by what you do. This includes employees, casual or part time workers, trainees, customers, neighbours, sales people and members of the public.
Health & Safety in the Construction Industry
Despite the economic downturn the construction industry remains one of the largest in Great Britain, bringing employment to around two million people; but it is still extremely hazardous, with 50 construction workers losing their lives during 2010 / 2011, along with 2,298 major injuries reported. A staggering 1.7 million working days were lost accodring to figures supplied by the HSE.
The Health and Safety Executive inspectors Plan of Work states their main areas of interest include the following:
Asbestos (licensing and licensed work)
Small sites / projects
Refurbishment
Major projects / large contractors and clients
Work at height
Asbestos risks
Provision of welfare facilities
Good order
Respiratory risks
DR Health & Safety can advise on all the above areas and much more, thus helping to safeguard the employee and the employer alike. Furthermore, for smaller contractors, we can be you nominated 'Competent Person' - call us for more information.
Health & Safety Manuals - Policies and Procedures
Under Health and Safety law, when you employ 5 or more employees, the the company must have a Health and Safety policy Statement, procedures and arrangements. All these we can put in to a Health and Safety Manual for your company.
CHAS - Contractors Health & Safety Assessment Scheme
The Contractors Health and Safety Assessment Scheme - CHAS for short - was started in 1997 by a group of health and safety and procurement professionals from across Great Britain. CHAS started with two main aims:
To improve health and safety standards across Great Britain.
To reduce duplicated safety applications for both suppliers and buyers.
CHAS now have have more than 500 public and private sector buyer organisations, such as councils, housing associations, NHS trusts, including a growing number of large private companies who employ sub-contractors.
Therefore, if you are a contractor wishing to work within this sector, your quote for work to be carried out, no matter how keen the price, is unlikely to be accepted without CHAS accreditation.
Managing Director of DR Health and Safety, Dave Rowley, is a CHAS accredited Assessor. This means he has attended and passed CHAS assessor training courses which look specifically at applying CHAS standards, time-frames for work to be carried out and how to ensure that the information is entered onto the CHAS website correctly. This training has to be renewed on an annual basis.
Risk Assessments
The assessment of risk is a huge and varied area, but the main types of Risk assessments that we undertake are:
COSHH - Control of Substances Hazardous to Health
Fire Risk
Manual Handling
DSE
Office
If you think you may have a potential area of your business that may need looking at from an assessment point of view, please give us a call. We can put your mind at rest one way or another, and potentially save not only hundreds, even thousands of pounds, but the business itself!
Safety Audits
Our highly qualified consultants will help you to identify and minimise the inherent risks within your own business thereby avoiding potential accidents and injuries. Health and Safety Audits can be undertaken to assess the quality of your existing Health and Safety Policies and our consultants can then work with you to ensure your system is fully compliant. We can provide a comprehensive support package to keep your business fully up to date with the latest changes in legislation.
Health & Safety Construction Cosultant Manuals Risk Assessments Audits CHAS Accreditation Policies Procedures Cheshire Staffordshire Derbyshire Shropshire UK

DR Health and Safety Solutions Limited
Riverside
Mountbatten Way
Congleton
Cheshire
CW12 1DY
Tel: 07807 - 216 780
| | | | | | |
| --- | --- | --- | --- | --- | --- |
| Health and Safety | CHAS Accreditations | Constructors H & S | Assessment Scheme | Manuals | Audits |
| Stoke-on-Trent | Congleton | Cheshire | Staffordshire | North Shropshire | North Derbyshire |
| Fire | Risk Assessments | Write | Policies | Procedures | Construction |
| Nominated | Competent Person | IIRSM | OSHCR | Environmental | Management |
| Hazards at Work | Plant | Equipment | Working at Heights | Personal | Protection |
| Fire and Fuels | Safe Contractor | Health & Hygiene | Legislative | Requirements | Standard Forms |
| COSHH | Safety Inspections | Manual Handling | Method Statements | Scaffolding | Constructionline |