Jewellery Repairs Jewellers Design Gold Silver Rings Necklaces Chains Wedding Rings Pendants Earrings Bespoke Designed Designer Bracelets Repair Macclesfield Cheshire
01625 - 500 030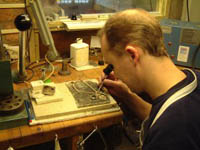 Princess Ring with Decor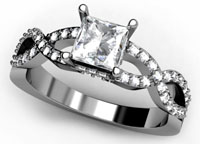 3 Stone Ring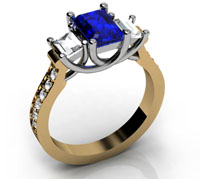 9 Stone Bezel Ring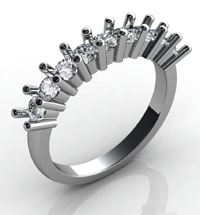 Curve Ring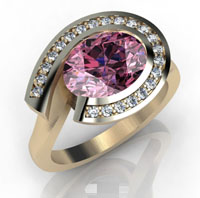 S Twist Ring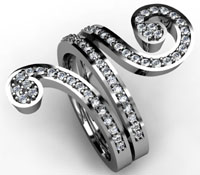 Fancy 6 Claw Ring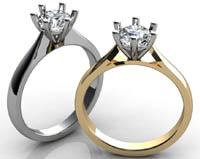 Jewellery Repairs Jewellers Bespoke Design Silver Gold Wedding Rings
Nick Stanley specialises in jewellery repairs and bespoke design...
Park Lane Working Jewellers was established in the late nineties, and has established an enviable reputation for jewellery repairs and design. The business was taken over in early 2003 by Nick Stanley whose skills and experience allow him to continue this service. Nick has many new items of jewellery for sale, but specialies in jewellery repairs, and in particular bespoke design - see the picture on the right of Nick at work repairing a necklace in his workshop.
Jewellery Repairs in Macclesfield Cheshire & South Manchester
Where do I get my wedding ring repaired or enlarged / reduced to fit...
Nick specialises in repairs to all sorts of jewellery such as repairs to gold and silver chains, bracelets, wedding rings, necklaces, charm bracelets, brooches etc. He can also carry out stone replacements to repair that special ring, say a wedding ring, that cannot be replaced thus preserving priceless sentimental value.
Bespoke Jewellery Design
I want a new ring for my daughters' wedding...
As well as carrying out amazing repairs, Nick can also produce bespoke designs. Many customers come into the Macclesfield shop with an idea of what they would like and talk it over with Nick. He then turns these ideas into reality, creating a unique piece of jewellery to the customers delight.
This feature of the business is a major attraction because a customer can talk to an expert jewellery designer, rather than a shop assistant.
As part of my service I am able to provide you with the capability of a jewellery manufacturer, based upon your own bespoke designs / ideas or from templates. And with my many years experience, up to 99% of the work is is carried out in-house giving you a piece of jewellery that has that personal touch.
Testimonial for bespoke designed rings...
A typical example of a satisfied customer is Sarah from Lincolnshire, who was over here visiting relatives, and finding me on the Internet, called into the shop asking for some specially designed rings.
Most details witheld for obvious reasons...
Hi Nick,
Thank you so much for making the most amazing rings for me, I can't stop looking at them! They look more amazing than I could have hoped for, a real statement piece of jewellery.
We will be in to see you soon to look at the pocket watches and value the rings. I cannot wait for the eternity ring, but I expect I'm some time off that yet and will be more than happy to enjoy the rings I have. You have done a fantastic job!!
Sarah
What wll my Custom Designed Jewellery look like?
I have this idea for a unique piece of jewellery, but how do I wonder what it will look like...
Nick works closely with Phantom Designs of Stockport, and is able to produce CAD images which enables the customer to get a good idea of what the piece will look like before confirming the order.
Below are listed the most popular gemstones which can be used in custom designed rings, but if you have a paticular gemstone in mind I can source it for you.
Diamond and Emerald
Opal Ruby or Sapphire
Fire Opal Moonstone Citrine
Pink Tourmaline Peridot
Topaz Amethyst Pearl Garnet Onyx
Cornelian Turquoise Pink Sapphire
Tanzanite Rhodolite
Nick has been able to produce some unusual and amazing designs, some examples of which are shown on the right, like the Curve ring and the S Twist ring. Combining different materials and stones will also produce some amazing pices, as Sarah says - Statement Pieces of Jewellery!
Jewellery Repairs and Design in Cheshire North Derbyshire and South Manchester
Although Nick has a customer from Lincolnshire as we have seen above, his customers are mainly from the following towns of Cheshire, North Debyshire and South Manchester:
Alderley Edge Alsager Altrincham Bollington Bramhall Buxton Chapel En Le Frith Cheadle City Of Manchester Congleton Crewe Denton Disley Droylsden Dukinfield Eccles Gatley Glossop High Lane Holmes Chapel Hyde Knutsford Macclesfield Marple Middlewich Nantwich New Mills Northwich Poynton Sale Salford Sandbach Stalybridge Stockport Stretford Tideswell Urmston Whaley Bridge Wilmslow and Winsford
Jewellery Repairs Jewellers Design Gold Silver Rings Necklaces Chains Wedding Rings Pendants Earrings Bespoke Designed Designer Bracelets Charms Brooches Lockets Repair Macclesfield Cheshire

Park Lane Working Jewellers
115 - 117, Park Lane
Macclesfield
Cheshire
SK11 6UA
01625-500 030
| | | | | | |
| --- | --- | --- | --- | --- | --- |
| Jewellery | Repairs | Chain Design | Jewellery | Bespoke | Chains |
| Macclesfield | Cheshire | Necklace | Necklaces | Rose Gold | Silver |
| Platinum | White Gold | Necklets | Rings | Earrings | Earring |
| Pendants | St. Christopher | Bangles | Anklets | Brooches | Alberts |
| Lockets | Charms Charm | Crosses | Swivel Fob | Diamond | Sapphire |
| Stone | Replacements | Anklet | Necklet | Ear | Ring |
| Ruby | Emerald | Valuations | Watches Watch | Batteries | Straps Strap |
| Bracelets | Bollington | Poynton | Congleton | Wilmslow | Alderley Edge |
| Buxton | Leek | Knutsford | Manchester | Stockport | Cheshire |