Fitness Instructor Personal Trainer Bespoke Training Programmes Tailored Nutrition Specialising in Over 40's Over 50's Health & Wellbeing Dietary Advice Sports Coach
Stockport Cheshire Greater Manchester North Derbyshire North West England
07985 - 194 957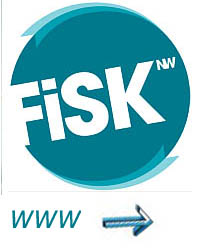 Cardio Vascular Workout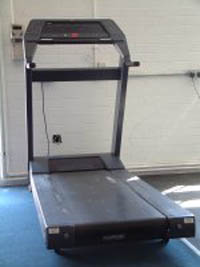 Squat Rack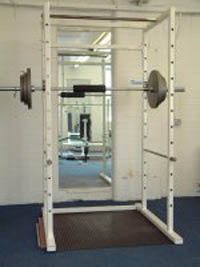 Get Fit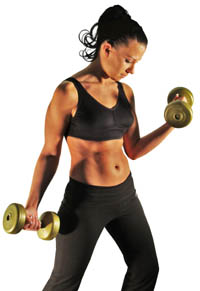 Swimming Pool Fitness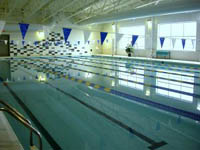 Lose Weight / Gain Weight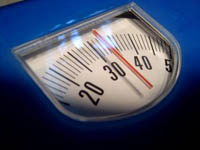 Good Nutrition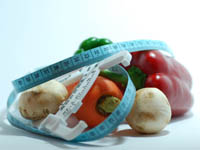 Healthy Food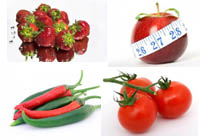 Calcium Supplement Pills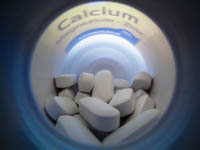 Bananas for Potassium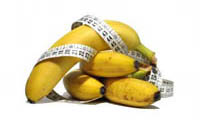 Dumbbells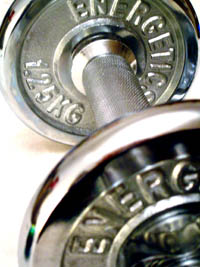 4 Station Excercise Machine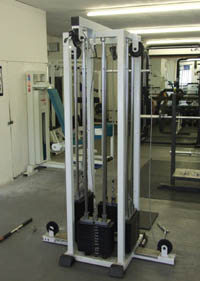 Jogging / Walking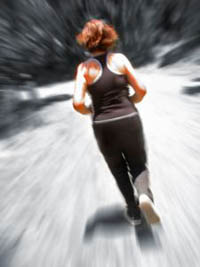 Personal Trainer Fitness Instructor Stockport Cheshire Greater Manchester
Specialising in Fitness for the Over 40's and Over 50's...
Eamonn Greene is a Personal Trainer and Fitness Instructor who helps individuals to improve their fitness and general wellbeing. He will see clients in the Stockport, Cheshire, Greater Manchester and North Derbyshire areas of North West England. His clients are of all ages but Eamonn specialises in working with people over the age of 40 and 50. This level of specialism came about because Eamonn believes there is very little provision in the fitness industry for people in this age range and having reached the milestone of 50 recently he believes that it is important to train with people who have shared similar life experiences, have the same interests and share the same values.
Reaching and Setting Personal Goals and Targets...
Eamonn will encourage and motivate you to identify and reach your personal goal or target. This could be to lose some weight, take more exercise, get in shape for an event (for example a wedding or a special birthday). Your goal might be to run a 10k in aid of charity or even a marathon. Perhaps you want to facilitate weight loss, improve stamina, become stronger, enhance flexibility, gain muscle, improve muscle tone increase fitness or speed recovery from injury. Eamonn is confident that he has the skills and experience to assist you to meet your fitness or nutrition objectives and dramatically improve your quality of life and well being.
Fitness at Home, in the Park, at the Gym, Individuals, Groups...
Eamonn will come to your home, meet you at a local park or you can use one of four gyms in the Stockport area that he has access to. For home and outdoor training he has a full range of equipment that can be adapted and used by anyone and in fact in some clients cases mean that trips to the gym are no longer needed. For those whose programme requires a gym based environment then the gyms he has access to are the Life Leisure venues at Peel Moat, Avondale, Priestnall and Marple. Some of the pictures on this page show serious bodybuilding equipment, designed to help gain muscle mass, and some are cardio-vascular equipment. This is to highlight that Eamonn has something for everyone, from beginner to expert, but above all he will tailor a fitness programme to suit you. Group training sessions are also available.
FREE Fitness Programme Consultation...
Eamonn offers a free one hour consultation where he will discuss your goals and fitness targets. During the consultation he will determine your exercise history, likes and dislikes and agree with you a programme that will be designed exclusively for you - one size does not fit all, so to speak!
Getting Yourself Fit
Where do I begin, how do I go about it...
So, you have made a decision to get fit. Great news, but I'm sure now the the questions have started in your head. Where do I begin? What's the best exercise for me? What if I lose interest? Will I still be able to enjoy myself socially? Eamonn will help you rid you of those doubts and offer advice.
The big question is where to begin. These days there are is no shortage of articles in the media on the best form of exercise, the newsagents are full of fitness magazines and it's all a bit of haze. It's confusing for fitness professionals never mind the beginner! Some brief tips:
GET MOVING - go for short walks, then medium then longer progress to longer walks
STRETCH - once you become a pro at walking, start some stretching exercises
CLEAN YOUR DIET - easier said than done, and try to cut down on fast food
CONSIDER JOINING A GYM - join your local gym, or speak to Eamonn
FIND A TRAINING PARTNER - there is no better motivator to get you to get fit...
USE A PERSONAL TRAINER - a Personal Trainer will give support, guidance and motivation
There you have it, Eamonns' top tips to get yourself up off the couch and into a healthy, fit lifestyle. Making the decision to get into shape will be the best one you make in your life - they could even save your life!
Swimming as Part of a Fitness Programme
Swimming is an excellent form of exercise...
Swimming is an excellent form of exercise for beginners because it is the gentlest of all of the aerobic activities you can do. It does not jar your bones or damage your joints, but is still effective. It is especially preferable if you are concerned about injury, have a joint condition, are especially overweight, or are recovering from a pre-existing injury. Swimming challenges your body without putting pressure on it that could worsen some conditions, such as arthritis.
Some people think that swimming may be too easy to qualify as a weight loss exercise. This is not true, swimming is an excellent form of exercise, as the water actually serves as a form of resistance for your body, helping tone your muscles. Additionally, swimming improves your cardiovascular fitness and flexibility.
Personal Trainer Designs YOUR Bespoke Fitness Programme
How does Eamonn design a fitness plan just for you, well the first step is...
Before you start it is advisable to get checked out by your doctor before you undertake any exercise regime, particularly if you have been inactive for a period of time.
When you meet with Eamonn, the first step is to fill out a health questionnaire which will be completed at the FREE Consultation. The questionnaire will cover questions about your current lifestyle, your fitness objectives, barriers to training etc. At the consultation he will cover your requirements in more detail and build a training plan. At the consultation Eamonn will also carry out a movement and postural analysis. This gives him an indicatiion of the areas of weakness (we all have them!) and will enable him to adapt your training plan accordingly.
NUTRITION - the old adage 'You are what you Eat' is in many ways quite true...
Eamonn will also offer you general advice on Nutrition. The old adage you are what you eat is in many ways quite true. There is no doubt that the food we eat and physical activity, or lack of it, plays a significant role in both preventing and managing health problems. There is a lot of confusing and conflicting advice out there that sometimes seems to change on a weekly basis. Examples of bad advice are: skimmed milk is better than semi-skimmed, cheese is bad, all fats are bad and so on. In all these examples the opposite is true and additionally many of the so called health foods are in fact bad for you and are making you gain body fat. Eamonn will assess your current nutrition intake and eating habits through a questionnaire and ask you to complete a food diary. He will then, if you wish, develop a personalised food programme designed around your particular likes and dislikes.
There are many benefits to adopting a healthy eating approach, including an Increase in energy levels, Improved sleeping patterns, Healthier looking skin, nails and teeth, resulting in - A happier and healthier you!
The Foods Standard Agency have produced 8 specific healthy eating tips, some of which you may be familiar with:
Base your meal on starchy foods
Eat lots of fruit and vegetables (5 portions per day)
Eat more fish (2 portions a week, 1 oily)
Cut down on saturated fat and sugar
Try to eat less salt, no more than 6g a day
Get active and try to attain a healthy weight
Drink plenty of water (6-8 glasses per day)
Don't skip breakfast
Eamonn, like most of us, has always wondered 'What Constitutes a Portion?' - not any more, use the link below to our Nutrition page...
What are the Advantages of using a Personal Trainer / Fitness Instructor?
There are many advantages using a Personal Trainer, including convenience, cost effective...
Using the services of a Personal Trainer is a cost effective, convenient way to improve your fitness. Sessions can take place in your own home or office, or in a fully equipped private gym, and will be tailored to meet your needs making it more likely you will meet your goals.
Other advantages include:
Prices are competitive compared with other options such as full time gym membership, making this a cost effective way of obtaining professional training
Eamonn is a qualified Level 3 Personal Trainer, and his focus is completely on YOU
With a personal trainer's encouragement you are more likely to keep motivated than if you train alone
Your personal fitness instructor can offer advice on nutrition, supplements and a healthy diet
If you feel self-conscious in a gym, the option of training in private will boost your confidence
Fitness for Over 40's and Over 50's - Does it Matter?
Why should I bother about fitness if I am over 40, or especially over 50...
Why get fitter over 50 - The thought of someone over 50 doing a marathon would have been unheard of some years ago, and seen as potentially dangerous. Now we see many people over this age completing marathons, doing triathlons, going on long bike rides and so much more. However, many people over 40, and the majority of people over 50 fail to take any exercise at all.
Research carried out for the British Heart Foundation indicates that just 32% of men and 21% of women undertake the recommended 30 minutes of daily exercise. This translates into 6 out of 10 men and 7 out of 10 women are not active enough!
Fitness in Stockport Cheshire Greater Manchester North Derbyshire
Fitness Instructor and Personal Trainer, Eamonn Greene works with clients in the following towns of Cheshire, Greater Manchester and North Derbyshire.
Alderley Edge Alsager Altrincham Ashton-under-Lyne Bollington Bramhall Buxton Cadishead Chapel En Le Frith Cheadle City Of Manchester Congleton Crewe Denton Disley Droylsden Dukinfield Eccles Failsworth Gatley Glossop High Lane Holmes Chapel Hyde Knutsford Macclesfield Marple Middleton Middlewich Mossley Nantwich New Mills Northwich Oldham Poynton Sale Salford Sandbach Stalybridge Stockport Stretford Tideswell Urmston Whaley Bridge Wilmslow and Winsford
If you live just outside these areas, or anywhere in North West England please give Eamonn a call.
Fitness Instructor Personal Trainer Bespoke Training Programmes Tailored Nutrition Specialising in Over 40's Over 50's Health & Wellbeing Dietary Advice Sports Coach Stockport Cheshire Greater Manchester
North Derbyshire North West England

FiSK North West (Fitness in Stockport)
22 Chatsworth Court
35 Devonshire Park Road
Davenport
Stockport
Cheshire
SK2 6JZ
Mob: 07985 - 194 957
| | | | | | |
| --- | --- | --- | --- | --- | --- |
| Personal | Fitness Instructor | Trainer | Training | Tailored | Nutrition |
| Stockport | Cheshire | Greater | Manchester | Health | Wellbeing |
| Get in Shape | Sports | Nutrition | Adviser | Coaching | More Energy |
| Over 40 | Over 50 | Specialist | Food | Dietary | Advice |
| Weight Loss | Weight Gain | Healthy | Supplements | Injuries | Muscle Gain |
| FREE | Consultation | Core | Balance | Flexibility | Toning |
| Fitness for | Asthmatics | Heart Attack | Stroke | Sufferers | Endurance |
| Fun | Group | Individual | Sessions | Body Mass | Hypertrophy |