Will Writers Wills Will Writing Estate IHT Planning Inheritance Tax Trusts Probate Advice Living Wills Stoke on Trent Staffordshire Cheshire Derbyshire Shropshire
07786 - 548 025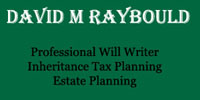 Professional Will Writer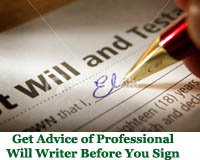 A Will Protects Your Families Future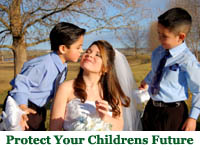 Protecting Wealth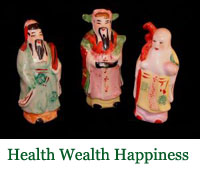 Mothers Will Ensures Son Inherits her Assets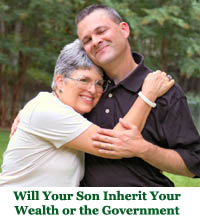 Professional Will Storage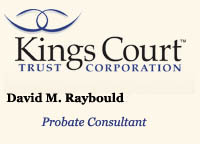 A Professionally Written Will gives Peace of Mind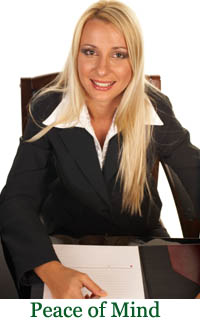 Will Writing Estate & Inheritance Tax Planning Stoke-on-Trent
When a will is read out, a common phrase is, this is the last will and testament of...
David M. Raybould, of Stoke on Trent in Staffordshire, is a Professional Will Writer & Estate Planner with vast experience, having written his first will in 1974. When a will is read out, a common phrase is, this is the Last Will and Testament of, followed by the name of the deceased.
A will or testament is a legal declaration by which a person, the Testator, names one or more persons to manage his or her Estate and ensures the transfer of property, money and all assets are carried out according to the persons wishes after death. Property not disposed of by will, comes under the laws of Inheritance and Intestacy, which means the Government could inherit your house!
In the strictest sense, a 'Will' has historically been limited to real property while 'Testament' applies only to dispositions of personal property (thus giving rise to the popular title of the document as 'Last Will and Testament'), though this distinction is seldom observed today. A will may also create a testamentary trust that is effective only after the death of the testator.
David's expert knowledge allows clients to access the best possible Estate Planning and inheritance tax advice along with his knowledge of a wide range of associated services.
Your Will is probably the most important document you'll ever own.
Not only can it help safeguard your family and all the valuable things that you spend your life working so hard for, it will also make sure that they go to exactly the people you want them to. If you don't have a Will, your assets will be distributed by the authorities according to the Laws Of Intestacy.
It is estimated that more than two thirds of people do not have a will - for your peace of mind and that of your family, please make sure that you are in the one third that have, and consider seeking the services of a professional will writer to ensure your wishes are carried out.
A complete Estate Planning service
David's range of services has evolved to meet the ever increasing Estate Planning needs of his clients. Whilst he will focus on drafting top quality Wills he is also able to offer a wide range of associated Estate Planning products and services, including:
Estate Planning Wills
Probate and Trustee Services
Business Services
Lasting Power of Attorney
Advance Directives or Living Wills
Trusts
Land Transactions (Tenancy Severance etc.)
Document Security and Legal Services Scheme - featuring free updates and free Legal, Tax and Medical Helplines
Inheritance Tax or IHT Planning
No one wants to pay tax unnecessarily to the Chancellor but it's surprising how many people end up doing it. Changes to IHT rules in October 2007 affect married couples and those in civil partnerships.
Estate Planning means that you can ensure that you don't pay a penny more in tax than you have to. This is because your Will can be drafted to include a provision to set up Trusts that will enable you to save Inheritance Tax (IHT).
Funeral services Plans
It makes a great deal of sense to provide for your own funeral arrangements in your Will. By putting some simple plans in place you can save your family pain and expense when you die. Plus you can also ensure that your funeral is carried out exactly as you would have wanted it to be.
Visit David's 4N Profile for Customer Testimonials
The link below takes you David's 4 Networking Profile where you can see what just a few of his customers have to say, including a couple of video testimonials:
Will Writing Estate & Inheritance Tax Planning for Staffordshire
David has clients in, or offers his professional will writing services to the following towns in Staffordshire - Audley Biddulph Burntwood Burton Upon Trent Cannock Cheadle Cheddleton Cheslyn Hay Codsall Eccleshall Hednesford Kidsgrove Leek Lichfield Madeley Newcastle-under-Lyme Penkridge Rugeley Stafford Stoke-on-Trent Stone Tamworth Tutbury and Uttoxeter.
Will Writers Estate & Inheritance Tax Planning for Cheshire
David has clients in, or offers his professional will writing services to the following towns of Cheshire - Alderley Edge Alsager Bramhall Cheadle Congleton Crewe Holmes Chapel Knutsford Macclesfield Middlewich Nantwich Northwich Sandbach Tarporley Warrington and Wilmslow
Will Writing Estate & Inheritance Tax Planning for Shropshire
David has clients in, or offers his professional will writing services to the following towns in Shropshire - Bridgnorth Church Stretton Ellesmere Ludlow Market Drayton Newport Oswestry Shawbury Shrewsbury Telford Wem Whitchurch
Will Writers for Derbyshire & Nottinghamshire
David has clients in, or offers his professional will writing services to the following towns in Derbyshire & Nottinghamshire - Beeston Belper Derby Nottingham Ripley Stapleford West Bridgford
This list is not exhaustive, please still contact us if your town is not listed we will be happy to help
Will Writers Wills Will Writing Estate IHT Planning Inheritance Tax Trusts Probate Advice Living Wills
Asset Protection Stoke on Trent Staffordshire Cheshire Derbyshire Nottinghamshire Shropshire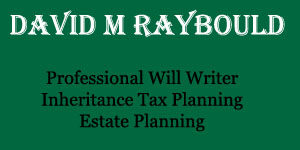 10 Cherry Close
Fulford
Stoke on Trent
Staffordshire
ST11 9RY
Tel: 01782 - 395 807
Mob: 07786 - 548 025
| | | | | | |
| --- | --- | --- | --- | --- | --- |
| Will Writers | Wills | Will Writing | Estate | Planning | Inheritance Tax |
| Stoke on Trent | Staffordshire | Trusts | Tax Advice | Living Wills | Executors |
| Laws of | Intestacy | Lasting Power | of Attorney | Same Sex | Partners |
| Funeral Plan | Advance | Directive | Probate Advice | Land | Transactions |
| Business | IHT Rules | Will Storage | Asset Protection | Will Trusts | Lifetime Trust |
| Last Will | and Testament | Bequests | Legacies | Gifts | Intestacy |
| Staffordshire | Cheshire | Derbyshire | Nottinghamshire | North | Shropshire |