Business 4 Networking Events Breakfast Evening Meetings Appointments
Nantwich Crewe Cheshire UK
01260 - 291 776
Try 4 Networking
200 Days 4 £200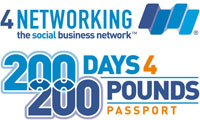 1 - 2 - 1 Appointments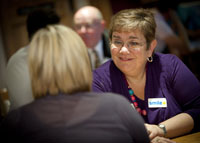 The Bumf Table - Literature Business Cards etc.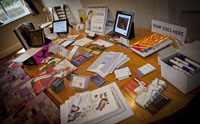 Swap those Business Cards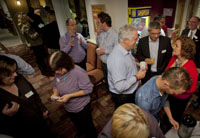 3 x 10 Minute 1 - 2 - 1 Appointments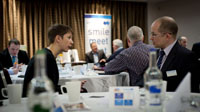 Applause for the 4 Sight Speaker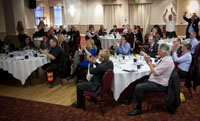 3 x 10 Minute 1 - 2 - 1 Appointments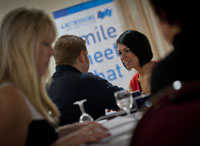 Crewe Ladies 4 Networking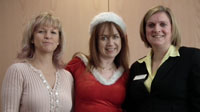 Another Bumf Table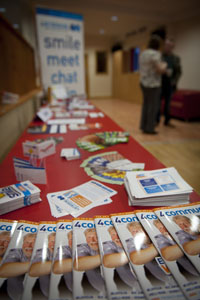 4N Evening Meetings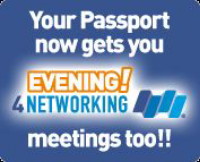 4 Networking Events for Crewe & Nantwich - Business Network Meetings Breakfast and Evenings
4 Networking Crewe meet every other Thursday at the Ramada Encore...
Our recipe for great networking is simple - we make it easy for people to network by letting them choose when, where and how to do it. Add in a relaxed friendly vibe and you've got social business networking.
We have over 300 groups across the UK, but our Crewe Breakfast Meeting is held at the Ramada Encore, on Crewe Business Park every other Thursday. Join at Crewe on a Full Passport Membership, and you can attend any 4N Group across the UK, including Evening meetings. Here is a list of upcoming Crewe breakfast meetings:
So what happens at a Crewe 4 Networking meeting...
The important thing is that there is a structure, so this enables you to plan your business around your networking to suit you - knowing you will be out of the meeting at 10.00am allows you to make appointments at the appropriate time on that day. So here's what to expect:
Open Networking

- Friendly chat over coffee

The 40 Seconds Round

- Get peoples attention

The 4Sight Slot

- An insight, not a sales pitch

1-2-1 appointments

- 3X10 minute meetings with people you choose

Meeting Close

- You can carry on networking
And in a little more detail:
Open Networking - Arrive at the meeting, get a coffee if you want and relax amongst friendly, like-minded people. What you want is to chat with people, get to know them, figure out if you like them and then decide if you want to do business with them - or of course, refer them to friends, other businesses or indeed, your best customer! That's what happens at 4 Networking meetings.
The 40 Seconds Round - Tell us a little about yourself, your business, name of your business and who you want to do business with.
New to networking, or feeling a little nervous? - just tell us, we can help you. At 4 Networking meetings you will meet nice people who will do their best to help you, and if they can't answer a particular problem, they probably 'Know a Man Who Can' !! (or Woman, lots of women at 4N meetings).
Now we take a short break, top up the coffee and swap your three business cards for the 1-2-1 appointments later in the meeting. So, label three of your business cards, 1, 2 and three - swap your #1 for a #1; your #2 for a #2; and your #3 for a #3; You should end up with three business cards labelled 1,2 and 3, but none of them are yours. Don't worry if you have not managed to do this, we will make sure you do so before we continue the meeting - everyone will have three appointments at every meeting guaranteed!
The 4 Sight Slot - This is a ten minute talk on an interesting area of your life or business, the only rule is this is not a Sales Pitch. The main reason for this is that no-one likes being sold to - do you? 4 Sights have been on a wide variety of subjects such as an accountant who talks about old books; a salesman who arrived in his lycra cycling outfit to the delight of the ladies; a diver who related his diving experiences in the Red Sea, along with underwater photographs; an ex-nurse who talked about contraception, mainly for young people - interesting props! and an oncology nurse who talked about the dangers of skin cancer during summer - the list is endless, varied and interesting.
Whatever your topic, you are adding value to the meeting and thereby raisng your profile and credibility, and guess what? You can do this at over 300 4 Networking Groups around the UK with your Passport Membership if you wish to.
The 1-2-1 Appointment Rounds - Networking is about building relationships, and everyone tells us how these 10 minute conversations fast-track this process. These should be two-way conversations, giving you the opportunity to engage with people and establish trust, after which business will follow It goes something like this: MEET - LIKE - KNOW - TRUST - business flows.
Put people before business; get the people bit right, and business will follow. After all, would you do business or recommend people you do not know or trust? If the answer is no, then it is reasonable to assume that other people will think the same as you - and don't forget, this also applies to you. So don't expect people to tell their contacts you are the 'Best Thing Since Sliced Bread' after meeting you once! This is why it is very important to have follow-up 1-2-1 appointments at future Crewe meetings, or you may bump into each other at other 4N meetings as you use your Passport membership to attend other Groups in Cheshire, North Staffordshire, Wrexham, South Manchester or Shropshire - remember, the choice of which Groups you attend is yours.
Meeting Close - This is where the meeting closes, so you can make that appointment across town, or in the next town and so on. Importantly, 4 Networking meetings have a structure which allows you to make plans to suit your business.
You will see people at 4N meetings still talking to new and old contacts, long after the meeting closes. Many people arrange to do just that, or to meet someone in Crewe, so why not tie this in with a 4N meeting? For example, we had one member from Leicester who arranged a meeting with a client in Crewe, so made the appointment for 10.15am on Thursday in order to attend the Crewe meeting, thus adding value to his business meeting.
And all of the above is merely the tip of the iceberg... 4 Networking has amazing added value, such as the ability for collaboration, networking on-line - 4N has great forums where you can network with over 57,000 on-line members, business appointments often with decision makers, introductions to decision makers, advice, trusted suppliers, meet like-minded people... the list goes on, and on, and on!
Find out for yourself why 4 Networking will work for your business:
Evening Meetings with 4 Networking in Crewe & Nantwich
Your favourite networking meeting format, but in the Evening. Starting soon at Wychwood Park, so watch this space!
Business 4 Networking Events Breakfast Evening Meetings Appointments
Crewe & Nantwich Cheshire UK

Crewe 4 Networking
Ramada Encore Hotel
Electra Way
Crewe Business Park
Crewe
Cheshire
CW12 4TR
Tel: 01260 - 291 776
Mob: 07810 - 301 569
Contact your
Area Leader Pete Clowes
on the above numbers or for more information, or to book you into the Crewe Meeting.
| | | | | | |
| --- | --- | --- | --- | --- | --- |
| Business | Networking | Events | Breakfast | Meetings | Appointments |
| Crewe | Nantwich | Cheshire | Evening | Meetings | Advice |
| Find | Trusted | Suppliers | Develop | Business | Collaborations |
| Passport | to Other | 4N Groups | Broaden | Your Business | Base |
| Network | On-Line | With the | 4N Forums | Send | Personal Messages |
| Raise Your | Profile | 4N Profile | Found by | Google | Bing Yahoo |
| Post and | Receive | Testsimonials | Submit Articles | for Magazine | Or On-Line |
The 4 Networking Pathway to Successful Business Referrals & Relationships - People Buy from People