Hydraulic Cylinders Pumps Motors PTO Units Repairs Dowty Bonded Seals Rams JCB Agricultural Tractor Commercial Vehicle Truck Hydraulics Holmes Chapel Cheshire UK
01477 - 532 613
Racine Hydraulic Pump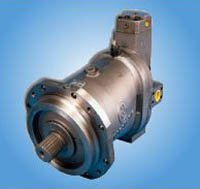 Dowty Seals

Parker Hydraulic Pump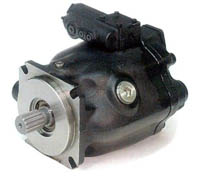 Edbro Pumps & Seals

Tractor PTO Pump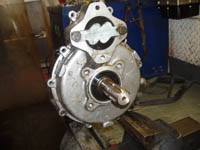 Textron Charge Pump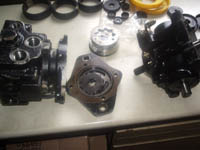 Power Packs for Proctor & Gamble Toilet Tissue Line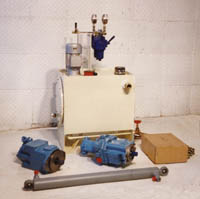 PTO Pump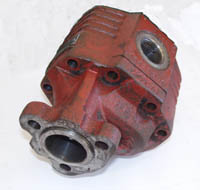 Swash Plate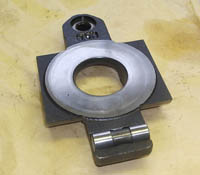 Hydraulic Ram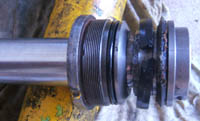 Parts Repairs for Hydraulic Rams Seals Pumps Motors Cheshire
A. N. Hydraulics mission statement...
99.9% of the time A. N. Hydraulics can find a solution to your problem when it falls within our field of expertise - even if the problem seems insurmountable. We will make every effort to repair your Hydraulic units be they on the drive system, steering or motion control. If it cannot be repaired - we will find a suitable replacement. We have a long experience of items and manufacturers that for various reasons are no longer identifiable under their original names or part numbers and will make every effort to help you without obligation, so why not call us for assistance.
A. N. Hydraulics is based near the Cheshire town of Holmes Chapel. We stock or have access to obsolete parts which enable us to refurbish a wide variety of equipment from leading manufacturers both past and present. In many cases we can save you having to scrap equipment because of difficulty with faulty components. So if you have a hydraulic pump, motor etc. where you know the manufacturer has been taken over several times, or has ceased trading, give us a call, we are almost certain to be able to help. With our 40 + years of experience of hydraulics ad seals, here are just a few of the things we do:
Repair Hydraulic Pumps and supply / fit seals and other hydraulic parts
Repair Hydraulic Rams or Arms, replace Shafts and supply / fit Seals
Repair or replace motors
Supply or fit seals for PTO units
Supply or fit seals for Trailer Tipping Rams or supply Replacement Units.
Supply or fit seals for Mowers, Rollers, Bobcat Skid Loaders, Sweepers
Supply or fit seals for commercial / Truck Hydraulics
Supply or fit seals for Tractors Combines and most Agricultural Machinery
Supply seals/ Control Valves, Check Valves etc. for Mowers, Rollers, Bobcat Skid Loaders, Sweepers and vehicle mounted Hydraulics and Plant
Supply or fit seals for Hydrostatic Transmissions and Final Drives / Wheel or Track Motors
Agricultural Tractors Farm Machinery
Many of are customers are in the agricultural industry, being farmers whose tractor has developed a faulty PTO unit, or the tipping trailer which has been over extended or the seals have failed. We have over 3,000 hydraulic seals to fit almost any tractor, combine harvester, tipping trailer etc. We are therefore able to repair or refurbish, thus keeping down costs, or if that is not possible we are able to source new equipment.
Some major manufacturers of tractors and combines we can supply seals for...
The following is just a small selection of the major manufacturers of Tractors, Combines, Tele-loaders, Fork Trucks, Bendi-trucks Sweepers, Side Loaders, Skip Wagons, Refuse Vehicles, Plant and Industrial Equipment the Hydraulics of which we can repair or supply seals and parts for:
Allis Chalmers, Case, County, David Brown, Dennis, Deutz, Fiat, Ford, Henley, Hyster, International, JCB, Jack Allan, John Deere, Kubota, Lancer Boss and Lansing Bagnall, Linde, Manitou, Massey Ferguson, New Holland, Renault, Same, Sambron, Sisu
Grass Cutting Machinery for Golf Courses Local Authorities...
We service Hydrostatic Transmissions and Power Take-offs for various grass cutting machinery, much of it used in the maintenance of golf courses and by Local Authorities. Major manufactuers include:
Jacobson, John Deere, McConnell, Ransome, Sabo Roberine, Torro
Major Manufacturers Racine Dennison Parker Motors Dowty Pumps
We deal with products from most major manufacturers such as, Abex Dennison, Adan, Barnes Corporation, Casappa, Cessna, Char Lynn, Chelsea, Danfos, David Brown, Dennison, Dowty, Drum, Eaton, Integrated Hydraulics, Parker, Plessey, PZB, Racine, Rexroth, Stallion, Sunfab, Vickers, Webster, White, and many more. We sell filters and seals, pressure relief valves, control valves, repair wheel motors etc.
So, when you are ready to hit your machine...
Get frustrated and fed up...
Call A. N. Hydraulics, we can help.
99.9% of the time we can find a solution - even if the problem seems insurmountable.
We will make every effort to repair your machine or component.
If it cannot be repaired - we will find a replacement.
Main Area of Operation Cheshire & North Staffordshire
Our main area of operations is Cheshire and North Staffordshire, where our reputation for saving customers money by using our vast knowledge of hydraulics and pump manufacturers, is well known. Many companies no longer exist or have been subject to several take-overs, resulting in the loss of key staff.
Though most of our customers are probably withing a 30 mile radius of Stoke-on-Trent, we have customers as far away as France and the Channel Islands!
A. N. Hydraulics cover the following towns in Cheshire and North Staffordshire:
Alderley Edge Alsager Altrincham Audley Biddulph Birkenhead Bollington Bramhall Cheadle Cheddleton Chester Codsall Congleton Crewe Culcheth Disley Eccleshall Ellesmere Port Frodsham Gatley Helsby High Lane Holmes Chapel Hyde Kidsgrove Knutsford Leek Madeley Lymm Macclesfield Malpas Marple Middlewich Nantwich Neston Newcastle-under-Lyme Northwich Penkridge Poynton Risley Runcorn Sandbach Stafford Stockport Stoke-on-Trent Stone Tarporley Tutbury Uttoxeter Warrington Widnes Wilmslow Winsford
Hydraulic Seals Motors Pumps in Channel Islands France Ireland Holland...
Although most of our customers are in the areas detailed above, we have enquiries from Europe who experience great difficulty in sourcing parts and seals for various types of hydraulic equipment equipment. As a result, we have customers in the Channel Islands, France, Holland and Ireland.
We stock Hydraulic Cylinders, Pumps, Motors, PTO Units, Valves, Hydraulic Seals, Dowty Bonded Washers, Gauges and specialist fittings both hydraulic and diagnostic. So whether you are in the UK or on the Continent, if you want to discuss an hydraulic Problem, contact A. N. Hydraulics Holmes Chapel Cheshire UK on the numbers below at any time.
Hydraulic Cylinders Pumps Motors PTO Units Repairs Dowty Bonded Seals Rams JCB Agricultural Tractor Commercial Vehicle Truck Hydraulics Holmes Chapel Cheshire UK

A.N. Hydraulics
Sandlow Green Farm
Marsh Lane
Holmes Chapel
Cheshire
CW4 8AS
Tel: 01477 - 532 613
Mob: 07976 - 774 939
| | | | | | |
| --- | --- | --- | --- | --- | --- |
| Hydraulic | Seals | Cylinders | Pumps | Motors | Repairs |
| Holmes Chapel | Cheshire | Replacement | Refurbished | PTO Units | Rams |
| Dowty Pumps | Parker Motors | Wheel Motors | Racine | Dennison | Filters |
| Control | Valves | Pressure | Gauges | Hydraulics | Arms |
| Pressure | Relief | Valve | Power | Take Off | Units |
| Farm | Tractor | Tipping | Trailers | JCB Seals | Machinery |
| Congleton | Alsager | Knutsford | Leek | Sandbach | Middlewich |
| Winsford | Crewe | Nantwich | Tarporley | Macclesfield | Northwich |