Links Coach Tours and Travel Operators Day Trips Short Breaks Holidays Bus Trips Hire Wrexham Chester North Wales Cheshire Staffordshire Manchester UK & Europe
Links Tours & Travel Wrexham North Wales
Day trips, theatre trips, short breaks, away days, shopping trips, mini-breaks, coach hire...
Links Tours & Travel, based in Wrexham in North Wales, offer a wide range of coach travel packages to people in and around North East Wales, Cheshire and parts of the North West. We have a passion for travel, and over the course of the years have steadily expanded on our local pickup points into Cheshire, North Staffordshire, Liverpool and Manchester, thus opening up our day-trips and tours to more people, with more ease, each time. Links Tours & Travel can provide day trips, theatre trips, mini-breaks and coach holidays to locations throughout the UK and Europe.
Join us for our Day-Trips and Tours. We don't just bring you any old trip – although these will make up the main part of our day-trip and tour offerings – we also feature special interest trips.
We are very community focused and believe in bringing our customers great day-trips and holidays at affordable prices. Our theory? The less you spend to get there, the more you can spend when you're there so the more enjoyable your trip will be. Discounts can be offered on large groups and some of our trips even offer Seniors and Carers Discounts too.
Special Needs, Disabilities or Dietary Requirements? Don't ever feel embarrassed about discussing any medical issues or special requirements you may have that need to be taken into consideration on your trips with us. We understand and we are here to help. For a confidential chat, and naturally confidentiality is a given with regards to your requirements, please call 01978 806454 and ask for Katie.
Day Trips / Away Days
Our Day Trips are run to a wide variety of destinations, a few examples below:
Gullivers World
The Gadget Show (Birmingham NEC)
Alton Towers
Bury & Bury Market
Harrogate Spring Flower Show
Blackpool Illuminations, Zoo and Pleasure Beach
Oswaldtwistle Mills
Emmerdale - VIP Tour
Heartbeat
Beamish Museum
Shoppers Dream - Day Trips to Liverpool, Southport, Manchester, Birmingham, London etc
We also organise a great selection of trips to the theatre to see popular shows, for example, Mama Mia, The Bodyguard, Ghost the Musical, Sister Act and many more including various Pantomimes.
Click through to our main website, where we list Day Trips on a month by month basis with details about each trip, including prices.
Coach Tours / Holidays
We organise many coach tours or holidays, which can be 2, 3 ,4 days or longer. These trips are usually to quality 3 or 4 star hotels and include bed & breakfast and evening meal in the price. Some examples below:
Disneyland Paris - usually 5 days
London & Harry Potter - 2 days
Ludlow Castle Medieval Fayre & Stratfor Christmas Market - 2 days
Southport British Musical Fireworks Championships - 3 days
Booking a major trip is exciting, but it can also be a bit overwhelming with so much to think of. Let Links Tours & Travel take care of your every need, making your trip stress-free & amazing.
Our motto is - Linking the Community Together - we are a family-friendly, community focussed company.
Links Coach Tours and Travel Operators Day Trips Short Breaks Wrexham North Wales UK Wide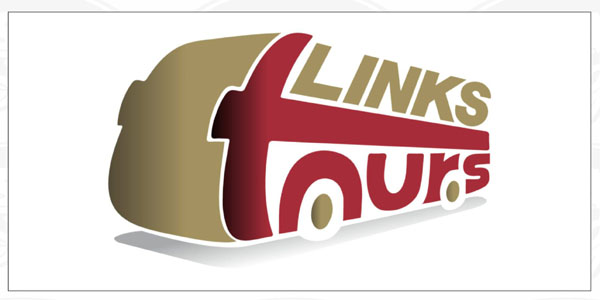 Links Tours and Travel Limited
The Coach Depot
Derwen House
Southsea Road
Southsea
Wrexham
LL11 6PP
Tel: 01978 806 454
| | | | | | |
| --- | --- | --- | --- | --- | --- |
| Links Travel | Coach Tours | Operators | Day Trips | Short Breaks | Coach Hire |
| Wrexham | North Wales | Chester | Bus Trips | Holidays | Away Days |
| Beamish | Durham | Cathedral | Gullivers World | Bury | Market |
| Oswaldtwistle | Mills | Llandudno | Conwy | Castle | Emmerdale |
| Heatbeat | RAF Cosford | Air Show | Legoland | Harry Potter | Alton Towers |
| Disneyland | Paris | Harry Potter | Shopper | Daytrips | Pantomime |
| Group | Booking | Discounts | York | Food | Festival |
| Turkey & Tinsel | Bettys Cafe | British | Fireworks | Championships | Royal Welsh |