Dentists Private Dental Implants Practice Care Surgeons Congleton Cheshire
Join Moody Terrace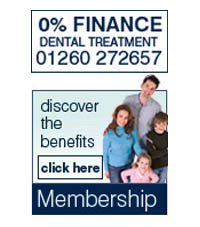 Perks of Membership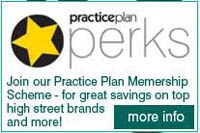 Dental Implants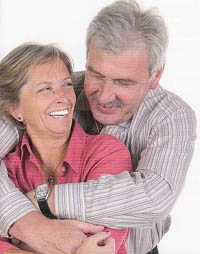 Invisalign®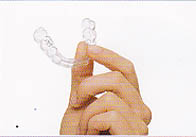 Teeth Whitening Before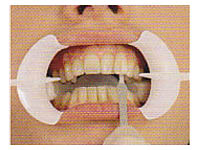 Teeth Whitening After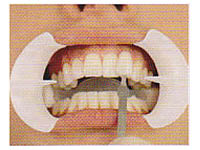 White Fillings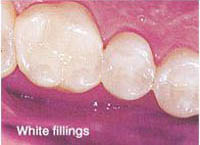 Membership Benefits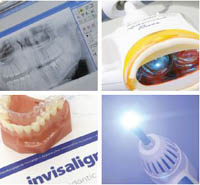 Nice Smile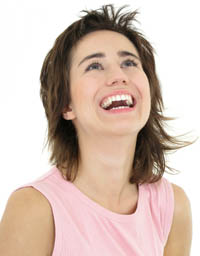 Dentists Private Dental Care Practice Congleton Cheshire
British Dental Association's Good Practice award - a handful of dentists in Cheshire...
Moody Terrace is one of a 'handful' of dental practices in Cheshire with the British Dental Association's Good Practice award. The dentists are committed to providing high quality modern dentistry in a calm and welcoming atmosphere. All aspects of cosmetic and restorative dentistry are catered for including the latest cosmetic procedures such as porcelain veneers, tooth whitening, implants, mercury-free fillings and metal-free crowns and bridges. Private dentistry has allowed us to update all of our surgeries to the highest standard and to invest in the latest dental technology such as, intra oral digital cameras, a fully digital x-ray system, full clinical record computerization and high tech endodontic systems.
All the dentists at Moody Terrace Dental Practice are committed to a programme of further education to ensure that we provide the latest dental techniques and the highest quality of dentistry. This education programme means our dentists preach prevention rather than cure.
Dental Implants
What is a dental implant?...
A dental implant is quite simply a small root-shaped screw made from titanium that is placed into the jaw bone in area where a tooth has been lost.
The implant then acts as a 'root' on which single crowns can be placed. More implants can be inserted into spaces where several teeth have been lost, to support dentures or bridges. Dental implants have become the alternative to bridgework for permanently replacing missing teeth. No preparation of the healthy teeth either side is necessary. Implants can greatly improve comfort and are frequently used to stabilise moving or slipping dentures, thus greatly improving the quality of life for those who struggle to cope with dentures.
Invisalign® Wire / Metal-Free Braces
Invisalign® custom made system to straighten crooked teeth...
Whether young or old, start smiling more. Invisalign® is the invisible way to straighten teeth using a series of custom-made, virtually undetectable aligners. This type of tooth straightening has proven to be effective in practices across the world and is backed by considerable clinical research. So if you have teeth that are crowded, too far apart or that have moved since wearing braces, you'll have a new reason to smile. Proven results behind great smiles. Our dentists have already been trained to treat their patients with Invisalign® and they can determine if Invisalign® is right for you. We have treated many patients successfully, including one of our own dentists.
Three of the dentists practicing at Moody Terrace are licensed to use the revolutionary Invisalign® orthodontic system. Invisalign® replaces the wires and brackets of a conventional orthodontic appliance with a series of clear plastic aligners which are almost invisible when fitted - as indicated by the picture on the right!
Teeth Whitening
We can whiten your teeth in three ways...
The first is a carefully supervised home whitening system. This involves custom-made trays that fit your teeth perfectly, being created by a professional laboratory.
The second method is the latest whitening system from America. ZOOM!® Advanced Power is one of the most widely researched whitening systems available today. The process is completed in about an hour and takes place in a relaxed setting in the surgery. Whitening gel is applied to your teeth and a special photo-activating light is applied to the gel, giving noticeably whiter teeth in a short space of time.
The third method involves a combination of both of the above. ZOOM!® Advanced Power is followed by the customised home whitening system. This gives the whitest and longest-lasting result, in the shortest space of time.
White Fillings
Why should I consider white fillings...
A filling replaces part of a tooth that has been lost because of decay or through accidental damage. Composite, glass ionomer and compomer are all different types of white filling. Most people have fillings of one sort or another in their mouths. Many people do not want silver or dark fillings that show when they laugh or smile, because they are more conscious about the way they look.
Unlike silver (amalgam) fillings, white filling material sticks to teeth and can form edges, so it may be effectively used to repair teeth that are chipped, broken, decayed or worn. It can also be used as a 'veneer' to cover marks or discolouration that cleaning won't remove. White fillings are less noticeable than silver fillings, which turn black in the mouth. White fillings come in a range of shades so they can be matched to the colour of your own teeth.
Moody Terrace Membership Scheme and Benefits
By becoming a member of the practice you will receive the following benefits...
Whether you are a new or an existing patient, we would like to thank you for choosing Moody Terrace Dental Practice. By becoming a member of the practice you will receive the following benefits:
Priority emergency appointment booking
Our member's discounted price list for dental treatments
A gum health pack at your first appointment with our dental therapist
Free dental x-rays as prescribed by your dentist
Free antibiotics as prescribed by your dentist when clinically appropriate
Interest-free finance options
Free consultation for teeth whitening and Invisalign®
Priority access to our specialist services at Albert Place Dental Referral Centre
We encourage preventive techniques – helping you to understand how to maintain the health of your mouth and keep it free of tooth decay and gum disease. We are therefore delighted to offer our own private membership scheme, which enables us to provide you with the treatment and support necessary to control dental disease and restore your mouth to full fitness.
Our modern health-promoting approach with continuing care means:
Fewer fillings
Less dental decay
Less likelihood of toothache
More attractive teeth
More choice
Reduced costs
Helping to keep your own teeth for life
Dentists Private Dental Implants Practice Care Surgeons Congleton Cheshire

Moody Terrace Dental Practice
17 Moody Street
Congleton
Cheshire
CW12 4AN
01260 - 272 657
| | | | | | |
| --- | --- | --- | --- | --- | --- |
| Dentist | Private | Dental | Practice | Surgeons | Membership |
| Congleton | Cheshire | Dental Care | Cosmetic | Restorative | Dentistry |
| Invisalign | Metal/Wire-Free | Braces | Teeth Tooth | Whitening | Implants |
| Mercury-Free | Fillings | Porcelain | Veneers | Orthodontic | Systems |
| Metal-Free | Crowns | Bridges | Facial | Rejuvenation | Reduce Wrinkles |
| Biddulph | Alsager | Holmes Chapel | Sandbach | Macclesfield | Leek |
| Scholar Green | Mow Cop | South | Cheshire | North | Staffordshire |
| Stoke on Trent | Newcastle | Kidsgrove | Knypersley | Crewe | Middlewich |