The Beartown Tap Real Ales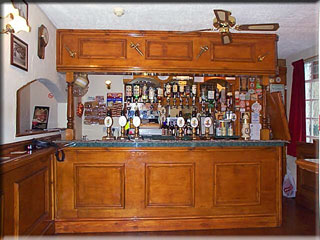 The Beartown Brewery was founded in 1994, and produces an excellent range
of distinctive cask-conditioned real ales, the first outlet being the Beartown Tap.

Only the finest malted grains and whole hops are used, along with traditional
brewing methods, to ensure a wholesome and completely natural product.

Beartown Brewery supply to selected outlets locally, but also supply to outlets
as far apart as Scotland and Hampshire, via a network of specialist cask
wholesalers. This means that they can supply their award winning beers to
YOUR pub, anywhere in the country!
As well as the regular range of beers available all the year round, they also
have a range of seasonal brews, and speciality beers.

Such is the quality of the beer, that 2002 saw the Beartown Tap win the CAMRA
Pub of the Season for Spring, followed in 2003 by Pub of the Year, awarded by
Trevor Gammage from the CAMRA Macclesfield and East Cheshire branch.
And the same award was won by the Beartown Tap in 2004 - two years on the trot!

For more information or to order a barrel for your pub or party, please call us on
the above telephone number. Alternatively, please click the links below to visit our
main website, or to find the location of our other outlets.