Farrout Motorcycles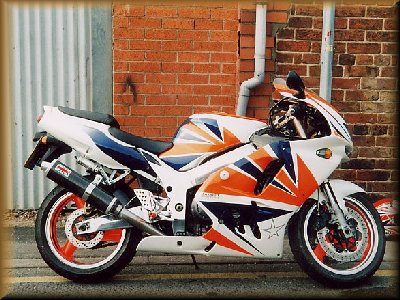 Farrout specialise in custom designed motorcycle paintwork, and general
motorcycle repairs. We also specialise in plastic welding to motorcycle farings
plastic repairs to scooters.

We can paint your faring, or repaint it, in your race colours or we will do a design
for you. Because we have many years experience of painting motorcycles, we
are able to colour match to a very high standard. We can repair or repaint all
makes of motorcycle including Honda, Suzuki, Yamaha, BMW, Harley
Davidson etc.

Frontline Accident Management

Farrout work in close conjunction with Frontline Accident Management Ltd. to
provide a full service to our customers involved in an accident. If you have
Comprehensive insurance cover and were not at fault for the accident, you will
be advised on all aspects of your claim. Please call us on the above telephone
number for details.