T.Hope Fencing Contractors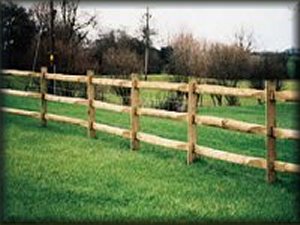 Tim Hope Fencing Contractors specialise in the erection of all types of fencing for domestic,
commercial, agricultural and equestrian customers. we erect fences to contain stock such as
cows, horses and sheep. These can be round or half-round fence posts or rails.

We can also erect barbed wire and electric fencing, including gates at suitable locations as required.

We can construct panelled or lattice fencing using concrete baseboards and concrete uprights.
These can also be done in plastic or wood if preferred.

Unless by prior arrangement, our preferred area of operations would be within
a fifty mile radius of Stoke-on-Trent.

For more information please contact us on the telephone numbers below, or click the
links below to contact us by E-Mail or to visit our main Web Site.