InkXpress Congleton Laser Inkjet Cartridge Refills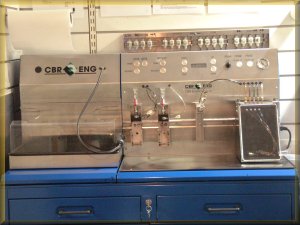 Save up to 70% on inkjet and laser toner cartridges

InkXpress will save you money by refilling your empty inkjet or laser toner cartridges with top quality
inks and toner, without compromising on quality. We can refill cartridges from almost any manufacturer
including Canon, Hewlwtt Packard, Lexmark, Brother, Olivetti and many more. For Epson and Xerox we recommend
compatible cartridges as these are cheaper than refilling thus, effectively, giving you a new cartridge.

We use specialised, state-of-the-art equipment to refill your cartridge, and we test it before you take
it away from the shop. This gives our customers confidence and peace of mind because they know it will
work when they get home or back to the office.

We use high performance inks that have the same physical and chemical properties as the original inks.
They are specifically designed for your printer, and will not void your printers warranty.

Some key points when using InkXpress.

All cartridges are fully guaranteed

Our cartridges do not void your printers warranty

Volume discounts available - phone for details

FREE delivery and collection service available

Join InkXpress and open an account today

Refilling is environmentally friendly

Services coming soon:

Bring in your digital camera memory card and select the pictures you want, then wait for us to print them
for you to the size you want up to A3.

Print that special photo on canvas like photographic paper - it will look like an oil painting!

For more information please call us on the above telephone number, or click the link below to visit the
InkXpress main website where you can order on-line.