Whittakers Block Paving & Landscaping Flagging Groundworks Drainage Fencing Tarmac Drives Congleton Cheshire Derbyshire Staffordshire South Manchester UK
07704 522 953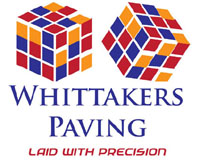 Block Paved Drive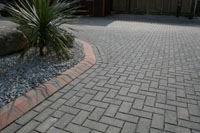 Indian Raj Stone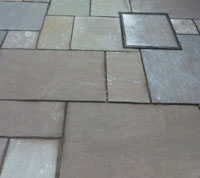 Block Paved Drives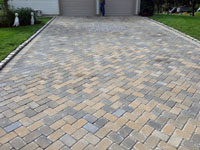 Block Paved Driveway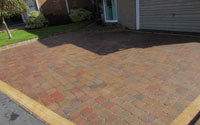 Landscaped Garden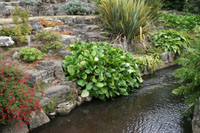 Waney Lap Fence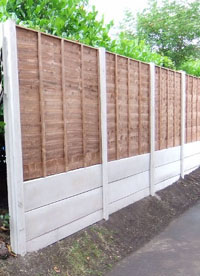 Coloured Block Paving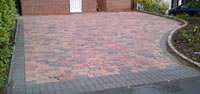 Coloured Block Paving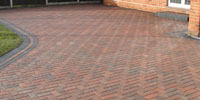 Tarmac Raking Base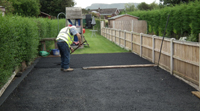 Tarmac Base Laid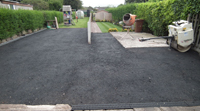 Tarmacced Drive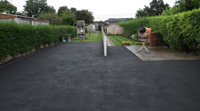 Whittakers Block Paving & Landscaping Tarmaccing Congleton Cheshire
Indian Stone, Yorkstone Flagging, Patio Slabs...
Whittakers Paving are a family firm, covering three generations, based in Congleton Cheshire. George Whittaker started the original firm, (George Whittaker Paving) over thirty years ago, so they have a vast amount of experience, both in the services provided, and the local area, building a solid reputation for quality workmanship and reliability.
Main Services at a glance
Block paving drives / driveways
Landscaping
Tarmac drives
Groundworks
Drainage
Flagging
Fencing
Block Paving Drives Patios Paths in Congleton Cheshire
Congleton based Whittakers Paving can produce block paved driveways in a variety of designs and finishes. We can construct your drive or patio with Indian Raj Stone, Patio Slabs, Yorkstone Flagging or a simple, lo-cost concrete path or drive.
Paving blocks, and flag stones are available in a variety of colours, so we can produce a drive or patio consisting of several different coloured bricks, or we can make it with a uniform coloured block, but of different sizes.
Note the image on the right showing Indian Raj Stone; top right quarter, you can see the cover we produced for a grid, making it blend in with the drive.
Concrete Flagging / Flagged Pathways and Drives in Congleton Cheshire
Whittakers Paving ensures that every job is top quality. This means that the path or drive must be prepared properly before laying the blocks or flags.
First we dig out to creat enough space to prepare a solid foundation, then we create a sub -base followed by a flat, level base; we then lay the flags onto this to create your path or drive. This is known as Screed Bedding, and is suitable for areas that take traffic, such as your can or van, as the whole surface of the flag is supported.
Some contractors will use the spot-bedding method to cut down on costs, usually five spots of concrete under the flag - this can cause a variety of problems, including fracturing of the flag, which can eventually lead to a new drive being needed.
Local Authorities often use flags with round raised nodules to signify the end of a footpath for safety reasons; we occasionally have a request for these, and can lay where appropriate.
Landscaping in Congleton and Cheshire
Landscaping requires study and observation, it varies according to different regions. Therefore, a local natural expert is a distinct advantage, especially if it is done for the first time. Understanding of the site is one of the chief essentials for successful landscaping. Different natural features like terrain, topography, soil qualities, prevailing winds, depth of the frost line, and the system of native flora and fauna must be taken into account. Sometimes the land is not fit for landscaping, so in order to landscape it, the land must be reshaped. This reshaping of land is called grading.
Removal of earth from the land is called cutting while when earth is added to the slope, it is called filling. Sometimes the grading process may involve removal of excessive waste (landfills), soil and rocks, so Whittakers Paving and Landscaping take this into account while in the planning stage. We sometimes include a water feature as shown in the image on the right, which is actually a stream running through the property.
Garden Fencing Post & Rail Fences Gravel Boards
Whittakers Paving construct many types of garden fence, the usual types being waney Lap, normal or heavy duty, and vertical close board, usually referred to as VCB.
We will first dig post holes for the concrete posts, then set the posts in concrete; then we will slot in up to three concrete bargeboards or gravel boards, as shown in the image on the right, though one or two gravel boards would be more common.
Finally, we slot in your chosen type of fence panel. This process gives a long lasting fence life, as the panels can be replaced periodically, or after being subjected to accident or storm damage.
We also construct Post & Rail fences, for equestrian arenas.
Groundwork Foundations & Drainage in Congleton Cheshire
A groundworker will prepare a home construction site for the foundation of a new home. Typically, we clear the site, put in the foundations, install drainage and other pipework.
The groundwork is usually the first and last work performed on the site. We will start the job putting in levels, digging the ground, excavating and concreting the foundations, and building the foundations until the floor is on and the work is up to the damp proof course (dpc). We will also ensure the new drainage connects to the existing pipes.
At the end of a new home build, we may return to put in driveways and footpaths.
Tarmacadam Tarmacced Drives in Congleton Cheshire
Whittakers Paving lay drives, car parks, forecourts et. with tarmac. Laying a tarmadam drive is a process that should be undertaken by professionals only; if not done correctly, it is very likely that weeds and plants will grow through cracks, and make your tarmacced area unsightly. Tarmac is a popular paving material as it is flexible, and relatively inexpensive.
The correct process - first we will excavate the area to be tarmacced, to a depth of 16 to 18cm. Next we construct a crushed hardcore base, and press down with a roller. Next comes an edging, usually with blocks, but can be decorative stone or kerbstones; this is to stop the tarmac from spreading.
We now lay the tarmac in two layers. The first layer is the base, consisting of a larger grade aggregate, which we level by raking, then press down with a vibrating roller. The second layer, or top coat, has a finer grade aggregate and is sometimes called the 'wearing' layer, and again, we press down with a vibrating roller. This usually makes repairing the drive easier if it becomes damaged in the future.
The tarmac will set within an hour or so, but we would recommend no cars or vehicles for at least 24 hours.
The first picture on the right shows us raking the base layer of tarmac; the second shows the base layer pressed down by a vibrating roller, and the third is the finished drive.
Area of operation for Whittaker Paving
Congleton Cheshire Staffordshire South Manchester North Derbyshire The Wirral
Alderley Edge Alsager Altrincham Ashford in the Water Audley Bakewell Baslow Biddulph Bollington Bramhall Buxton Chapel En Le Frith Cheadle Cheddleton Chester Congleton Crewe Disley Eccleshall Frodsham Gatley Helsby High Lane Holmes Chapel Kidsgrove Knutsford Leek Lymm Macclesfield Madeley Malpas Marple Matlock Middlewich Nantwich New Mills Newcastle-under-Lyme Northwich Poynton Risley Runcorn Sandbach Scholar Green Stockport Stoke-on-Trent Stone Tarporley Tideswell Uttoxeter Warrington Whaley Bridge Wilmslow Winsford
Whittakers Block Paving Driveways & Landscaping Flagging Fencing Groundworks Drainage Tarmaccing
Congleton Cheshire Staffordshire South Manchester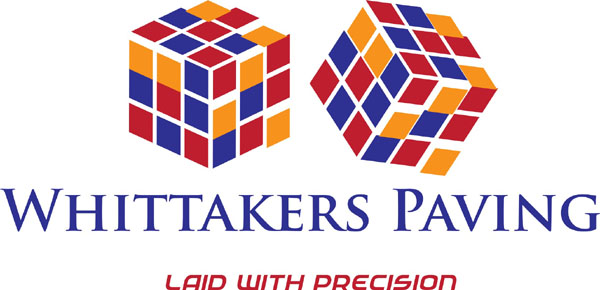 Whittakers Paving
55 Canal Street
Congleton
Cheshire
CW12 3AE
T: 01260 275 666
M: 07704 522 953
| | | | | | |
| --- | --- | --- | --- | --- | --- |
| Block Paving | Tarmaccing | Concrete | Flagging | Drainage | Fencing |
| Congleton | Cheshire | Groundworks | Patios | Drives | Driveways |
| Indian | Raj Stone | Yorkstone | Flagging | Patio Slabs | Fence Posts |
| Biddulph | Sandbach | Leek | Macclesfield | Alderley Edge | Wilmslow |
Just some of the different types of Block Paving Bricks and Colours