Commercial Office Domestic Carpets Blinds Curtains Wooden Laminate LVT Contract Cushion Flooring Curtain Poles & Motorised Tracks Fabrics Soft Furnishings
Congleton Cheshire Staffordshire Shropshire Greater Manchester
01260 271 470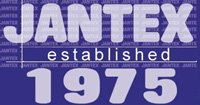 Digitally Screen Printed Roller Blinds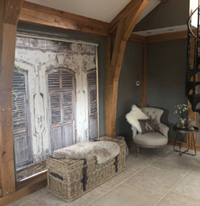 Hotel Ballroom Carpet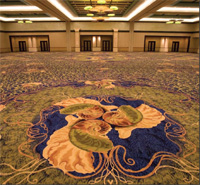 Living Room Carpet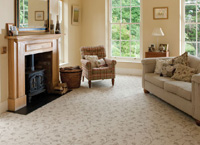 Massive Curtain Showroom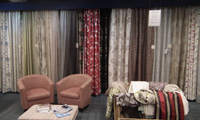 Wooden Flooring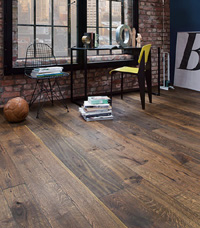 Handmade Curtains Roman Blinds Pelmets Tie-backs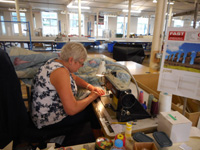 Commercial & Domestic Carpets Office Curtains Blinds Wooden Flooring
The Jantex Furnishing Company, based in Congleton Cheshire, supply and fit a wide range of floor coverings including carpets, Vinyl flooring, hardwood laminate floors and wooden flooring. In addition, we have an extensive stock of blinds, curtains, curtain poles, rails and tracks. Our curtains are handmade and our blinds are made to measure to suit your particular home, office or commercial premises. we have the pleasure of supplying many Local Authorities for schools, leisure centres, universities etc. Jantex was established in 1975 by Bernard McDonough and employs our own fitting or installation teams.
Carpets for Commercial, Office & Domestic Premises
Our suppliers of carpets come from all the Countries leading manufacturers such as Axminster, Ryalux, Wilton, Ulster, Westex and many more. We have carpets suitable for the office, the bedroom, the lounge, reception areas in hotels, boardrooms, ballrooms, community and daycare centres, nursing homes and just about any domestic or commercial environment you can think of.
We are also stockists of several quality ranges of very heavy wear carpets at outstanding value for money. Choose from beautiful 80% wool 20% nylon twist pile carpets in stunning tweed and plain shades, chosen to complement and enhance all your soft furnishings, or your office suite.
Mouse over the website images for an expanded view.
Vinyl, Laminate, LVT & Hardwood Flooring
Jantex offer the latest effect vinyl, laminate wood and hardwood flooring. The most stylish flooring solution can be a beautiful wood floor, perhaps complemented by a handmade rug. Why not call into our showrooms where you can view all the options available.
The easy maintenance of Luxury Vinyl flooring (a simple weekly mop or brush keeps the floor looking as good as new) together with great sound and heat insulation properties ensures that luxury vinyl flooring is a great, cost effective alternative to the real stone or wood flooring - walk on these surfaces in bare or stockinged feet to see what we mean!
Mouse over the website images for an expanded view.
Curtains for Office, Commercial & Domestic Premises
Jantex have an amazing choice of curtain fabrics in a wide variety of patterns and styles for you to choose from. Jantex offer a superb custom making service for curtains, valances, tie backs, pelmets, swags & tails, the latest heading styles, cushions, loose covers, bedspreads, blinds etc. handmade in our workroom.
We also stock a vast array of curtain tracks, decorative wood and metal curtain poles and accessories.
We are proud to have been awarded the prestigious accolade of Crowson fabric's premier retailer in store display of Crowson fabrics. Look out for the latest Crowson fabric ranges arriving now, a harmony of design and colour. We have a full selection of Crowson Pattern books, made up samples and fabric in stock at outstanding value for money.
Mouse over the website images for an expanded view.
Roller Blinds, Venetian & Vertical Blinds
Jantex supply a diverse range of blinds for the office, home and commercial environments. These come in a wide variety of styles and colours to suit every taste. We have roller blinds, vertical blinds, venetian blinds, pleated blinds and roman blinds. We can make blinds in almost any fabric, including curtain fabric. We stock 'Take & Trim' roller blinds which are ready made and come complete with fittings and instructions, we do of course have a fitting service should you prefer not to fit your own.
For more information please contact us by telephone, fax or e-mail,
or visit our main web site using the details below.
Mouse over the website images for an expanded view.
Customer Reviews from various sites around the Web
Jantex is very proud of its Customer Service and the quality of both our products and service; but don't take our word for it, see what our customers have to say.
We use We Love Reviews, to ensure that our services match the quality we want to provide; this is an Independent Customer Feedback Platform, where you can read certified reviews from real customers:
Jantex Area of Operations - North West North Wales North Midlands
Jantex Furnishing Company operate extensively throughout the North West of England, North Midlands and North Wales, having customers in most towns of Cheshire, Staffordshire and Greater Manchester.
We also venture into Shropshire, Derbyshire and Lancashire, and even have customers who have re-located to various parts of the UK who we are pleased to say still insist on using our services.
Commercial Office Domestic Carpets Blinds Curtains Wooden Laminate LVT Cushion Flooring Curtain Poles & Tracks Fabrics Soft Furnishings Cheshire Staffordshire Shropshire Manchester North West North Wales

Jantex Furnishing Company
Salford Mill
Milk St. (off Rood Hill)
Congleton
Cheshire
CW12 1JD
Tel: 01260 271 470
Fax: 01260 278 359
| | | | | | |
| --- | --- | --- | --- | --- | --- |
| Commercial | Office | Carpets | Blinds | Curtains | Soft Furnishings |
| Congleton | Cheshire | Staffordshire | Curtain Poles | Curtain Tracks | Rails |
| Vinyl | Flooring | Wooden | Laminate | Floors | Wood Floors |
| Carpet Tiles | Handmade | Oriental rugs | Goldwash | Vegetable Dye | Rug |
| Roller Blinds | Vertical Blinds | Venetian Blind | Roman Blinds | Window | Custom Made |
| Hardwood | Floor | Beech | Maple | Iroko Ash | Merbau |
| Sandbach | Crewe Leek | Holmes Chapel | Alsager | Knutsford | Biddulph |
| Wilmslow | Alderley Edge | Middlewich | Winsford | Stoke on Trent | Newcastle under Lyme |
Fabulous Coordinated Fabrics from the iLiv Haworth and Nalina Soft Furnishings Collections