Physiotherapy Physiotherapists Complementary Holistic Therapies Biomechanics
Acupuncture Indian Head Massage Reiki Sports Massage Orthotics Counselling
CTC have Clinics in Crewe Congleton Nantwich Malpas and Stoke-on-Trent
Combined Therapy Centres (CTC) are a progressive physiotherapy provider specialising in four distinct areas of the profession; Core physiotherapy, Corporate physiotherapy, Specialist services and Complementary therapies.
This combined treatment philosophy encourages a truly patient centred approach giving access to multiple interlinked care pathways. Based in the Cheshire towns of Crewe, Nantwich, Malpas and Congleton and Stoke-on-Trent in North Staffordshire, CTC provides rapid access private physiotherapy assessment and treatment.
The aim of physiotherapy is to help restore movement and function as near normal as possible when someone is affected by injury, illness or by developmental or other disabilities. Physiotherapy is the major component of CTC's service. A patient-centred approach to wellbeing encompassing all lifestyle issues and covering every aspect of the client's condition is taken by CTC.
Examples of Some Conditions or Injuries Treated by CTC Physiotherapists
| Condition | Example |
| --- | --- |
| Muscle Strains | Hamstring Tears |
| Tendon Problems | Achilles Tendonitis |
| Joint Problems | Arthritic Knee, Frozen shoulder |
| Sports Injuries | ACL Rehabilitation |
| Adolescent Growth Problems | Osgood Schilatters |
| Back Pain | Sciatica |
| Neck Pain | Whiplash |
| Headaches | Migraine |
| Overuse Injuries | Tennis Elbow |
| Neurological Conditions | Stroke |
| Work related Injuries | Back to Work Rehabilitation |
| Breathing Problems | Bronchiectasis |
Types of Physiotherapy Treatments Carried out by CTC Physiotherapists
Physiotherapy treatment at CTC selects from a comprehensive programme including mobilisation, manipulation, massage, electrotherapy, exercise therapy, acupuncture, injury prevention advice, functional rehabilitation and personal fitness planning.
CTC physiotherapists are constantly researching techniques and treatments and always use the most effective treatment for the patient's condition or injury. With the combination of our knowledgeable and experienced staff, we strive to ensure the most effective delivery of treatment is provided at all times.
Gym Facilities at our CTC Crewe Clinic in Cheshire
CTC actively encourages exercise regardless of age or fitness levels. Whether you are a seasonal exerciser or just thinking about becoming more active, no matter what your age or fitness level our qualified and motivated staff will guide you through your exclusive gym induction.
We have a comprehensive range of user friendly equipment from cardiovascular machines to free weights. Highly motivated, our friendly and qualified physiotherapy professionals will guide you through your exclusive and complimentary induction. We can also design personal programs to meet your fitness goals!
Complimentary Therapy in Cheshire & North Staffordshire
CTC offers a range of specialist therapies including sports massage, nutrition and a full range of complementary therapy treatments. Although primarily a high quality physiotherapy practice, the gradual assimilation of many 'holistic' therapies into the clinic has helped to offer clients a more balanced approach to their health and well-being.
Physical Therapies
Physical treatments involving a hands-on approach including Reflexology, Indian head massage, Hopi Ear Candles, Reiki, Stress Relief Massage and Beauty Therapy.
Holistic Therapies
Holistic treatments involving a more spiritually centred approach along with the physical including The Bowen Technique, Aromatherapy, Hydrotherm Massage, Acupuncture and EFT (Emotional Freedom Technique).
Acupuncture
Used by the Chinese for over 4,000 years, Acupuncture involves placing needles into the skin at various points and sometimes twisting them. The needles are very fine and should not hurt when they go into the skin. The needles are left in the skin for a short period of time to ensure maximum effect.
Acupuncture has been shown to stimulate the brain to produce natural pain relieving chemicals, endorphins. These chemicals are stimulated when the needles trigger the nerve endings and help the body heal itself and give pain relief.
Biomechanics and Orthotics
Biomechanics is the science concerned with the internal and external forces acting on the human body and the effects produced by these forces. In sports that involve walking, running or change of direction, good technique is essential to enhance and improve performance. Basic walking and running patterns may be considered to be a foundation of good performance.
Orthotics are special bespoke insoles which are worn inside your shoes. They are manufactured by Sub-4 from a cast of your feet and are used to treat or adjust various biomechanical disorders and injuries throughout the body. Orthotics, are custom made from a prescription using a variety of materials depending on your particular needs. Because perfect feet are very rare, almost anyone can benefit from orthotics. They can prevent and alleviate many of the common foot complications that cause discomfort in otherwise healthy people. An analogy can be made between orthotics and eyeglasses. Both adjust bodily imperfections that inhibit people from functioning at their maximum physical potential.
Counselling Providing Psychological Support
CTC are pleased to offer a range of psychological support services to clients. The focus here is on counselling; however in addition to this, coaching, stress management and critical incident responding is available. The counselling service offered is a professional one enabling clients to overcome difficulties, to progress and reach their potential.
Nutrition Dieticians Services
CTC's dietetic service provides tailored nutritional advice in a friendly, relaxed environment. One-to-one consultations as well as group presentations are available. Dieticians are qualified health professionals that assess, diagnose and treat dietary problems. Many people experience specific nutrition related problems such as being overweight or having food intolerances. Balanced eating is also particularly important at different life stages such as in childhood or in pregnancy, and there can also be a number of medical conditions which influence food choices, such as diabetes and heart disease. In the workplace, good nutrition can optimise concentration, boost immunity, reduce stress and improve well-being.
Simply knowing when to eat and how often to eat can help with things like weight loss, indigestion and many other dietary related issues.
Our dietitian can help you work out a programme that will help you and suit your lifestyle.
Sports Massage
'Sports Massage is the management, manipulation and rehabilitation of soft tissues of the body including muscles, ligaments and tendons.'
Regardless of your experiences in sport or exercise whether you exercise socially or compete to an international level - sports massage may have something to offer you. CTC therapists are able to identify anyone for whom sports massage would be ill-advised or detrimental to their short or long-term well being during the assessments of each individual and provide the appropriate massage techniques, and advise on alternative action if required.
Individually Tailored Health Programmes
Our health and exercise 12 week programme consists of an initial consultation and assessments at the 6th and 12th week of the program. Consultations involve a combination of health screening (height, weight, resting heart rate, blood pressure, percentage body fat, body mass index, waist circumference, cholesterol and blood glucose measurements), exploration of individual lifestyle and diet and exercise testing. Following thorough analysis short and long term goals are agreed, nutritional advice and stress management techniques are provided with the formulation of an individually tailored exercise programme.
CTC Clinics Cover the following Towns of Cheshire and North Staffordshire
Cheshire Towns
Alderley Edge Alsager Altrincham Birkenhead Bramhall Cheadle Chester Congleton Crewe Ellesmere Port Frodsham Holmes Chapel Hyde Knutsford Macclesfield Malpas Middlewich Nantwich Northwich Runcorn Sandbach Stockport Tarporley Warrington Widnes Wilmslow and Winsford
North Staffordshire Towns
Audley Biddulph Cheadle Cheddleton Eccleshall Kidsgrove Leek Madeley Newcastle-under-Lyme Stoke-on-Trent Stone and Uttoxeter
Physiotherapy Physiotherapists Complementary Holistic Therapies Biomechanics
Acupuncture Indian Head Massage Reiki Sports Massage Orthotics Counselling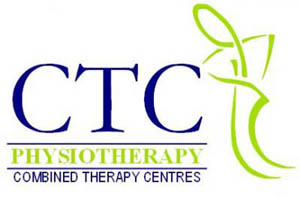 CREWE PHYSIOTHERAPY CLINIC
7 Mallard Court Mallard Way Crewe Business Park Crewe Cheshire CW1 6ZQ
Tel: 01270 - 588 244
NANTWICH PHYSIOTHERAPY CLINIC
1 George House Princes Court (off Beam Heath Way) Nantwich Cheshire CW5 6GD
Tel: 01270 - 619 430
STOKE ON TRENT PHYSIOTHERAPY CLINIC
Physiozone at Greens Health & Fitness Trentham Lakes Business Park Stoke-on-Trent Satffordshire ST4 4TU
Tel: 01782 - 330 077 or 08703 - 892 289
CONGLETON PHYSIOTHERAPY CLINIC
CTC Congleton at Ambience, FX Leisure Alexandria Way (off Barn Road) Congleton Cheshire CW12 1LB
Tel: 01260 - 298 516 or 07875 - 011 202
MALPAS PHYSIOTHERAPY CLINIC
Laurel Bank Surgery Malpas Cheshire SY14 8PS
Tel: 01948 860 205
Please visit the main website for clinic opening times.
| | | | | | |
| --- | --- | --- | --- | --- | --- |
| Physiotherapy | Physiotherapists | Sports Massage | Biomechanics | Complementary | Therapies |
| Crewe | Nantwich | Stoke on Trent | Congleton | Holistic | Orthotics |
| Pilates Reiki | Acupuncture | Indian | Head Massage | Hopi | Ear Candles |
| Stress Relief | Massage | Beauty Therapy | Reflexology | Bowen | Technique |
| Aromatherapy | Hydrotherm | Massage | Nutrition | Dietetic Services | Dieticians |
| Counselling | Psychological | Support | Ongoing | Assessments | Weight Loss |
| Individually | Tailored | Bespoke | Health | Programmes | Management |
| Workplace | Sports | Injuries | Rehabilitation | Emotional Freedom | Technique (EFT) |