The Warrens (AP Club) Health & Fitness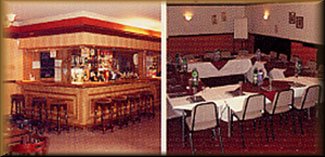 The Warrens provides a range of services comparable to any in the area. Facilities
include wedding planning, small and large function rooms, conference facilities, health
and fitness club, beauty parlour, lounge bar and much more.

Weddings and Special Occasions.

The warrens will cater for all your wedding requirements, including a free wedding
planning service. Our Function rooms provide for both small and large gatherings, with a
wide range of menus to suit all tastes and budgets. Every care and detail will be given
to your special day, allowing you to relax and enjoy the wedding of your dreams. We put
the same care into planning that silver or golden wedding celebration, birthday party etc.
Real Ale fans will be pleased to know that the Lounge Bar serves real ales, brewed locally
in Congleton, by the Beartown Brewery.

Conference Facilities.

We are within one mile of the M6 motorway, and within easy walking distance of the train
station. This means we are ideally situated for meetings, seminars, exhibitions and
conferences from anything between 10 to 300 delegates. We have extensive parking facilities,
and can arrange for accomodation nearby if required.

AP Health & Fitness Club

For the health concious, we offer the opportunity to enjoy our state-of-the-art gymnasium,
circuit rooms, strength equipment etc. Exercise classes, squash and badminton are
all included in your membership, as are visitors fees and numerous other benefits.
There are no joining fees or annual membership fees to pay!

Alternatively, you may wish to relax and ease away the tensions of the day by treating
yourself to a sauna, massage, steam room, jaccuzi or sun bed session. Why not pamper
yourself in our Beauty Salon, our range of treatments include facial care, slimming
treatments, massaging, waxing, tanning and many more.

Whatever you requirements, be assured that we endeavour to work with you, providing a
professional standard of service and a warm, friendly welcome. For more information
and expert advice, please call us on the telephone number below.