The Cheshire Ring Real Ales from Beartown Brewery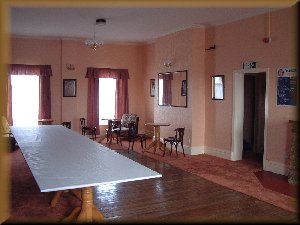 The Cheshire Ring is situated on Manchester road in Hyde. The Pub is
owned by the Beartown Brewery of Congleton.
The Beartown Brewery brews a range of traditional, real ales and is recognised as a real ale brewery
by CAMRA. Beers permanently on tap are Kodiak Gold, Ambeardextrous and Bearskinful bitters, and the
superb stout Polar Eclipse.

Other beers are rotated and some are seasonal such as Wheat Beer. This sometimes draws complaints
from our regulars when their favourite tipple is no longer available for a while. But never fear, most
people agree that whilst they all have their favourites, all the beers from Beartown are superb.
We also have regular guest beers from other Real Ale breweries, and a range of 30+ Belgium beers and
other imported beers, not to mention our real Cider and Perry, and international bottled beers.
Why have your conversation spoiled by loud music and jukeboxes or karaoke, and why go home smelling like
an ashtray, when you could enjoy a talk in our separate non-smoking room?


Fresh Food

Food is served at lunchtime, and children are welcome until 7.00pm in the non-smoking room.
All food prepared on the premises is done so using only fresh produce, mainly from local suppliers


Function Room

If you need to host an important business meeting or require conference facilities, please call
for details of our fully equipped state-of-the-art Function Room.
The Cheshire Ring also offers extensive free parking, and offers reasonable prices unlike the city centre.

As many of our regulars tell us - it is no problem getting into the pub, the problem is getting out!