Spectacular Fireworks Displays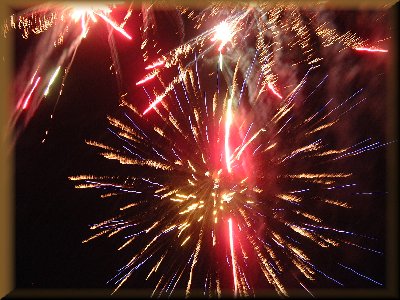 Spectacular Fireworks offer Specialised Displays for Small Parties to the larger
Private and Public Functions. Fireworks Displays are an excellent addition
to all manner of Functions and Events such as Product Launches, Weddings,
Wedding Anniversaries, New Year Celebrations etc., and are available all year round.

Spectacular Fireworks have a background of more than 10 years in the Pyrotechnics
field, a background which has won us a reputation for Quality, Reliability
and Value for Money.

One of the main decisions, having decided on a fireworks display for your event,
is whether to have a 'Do-It-Yourself' kit, or to use our Fired Service where our
experts design, prepare and fire the Display for you. Whatever you decide, we are
there to help and advise you.

Spectacular Fireworks believe that at all times safety is paramount. All our
products for your own use comply with BS 7114:2:88 - please visit our main website by
clicking the link below for more information.