Chef Hire Personal Private Catering Dinner Parties Birthdays Events
Bespoke Menu Recipes Wilmslow Alderley Edge Runcorn Cheshire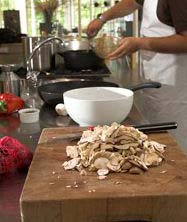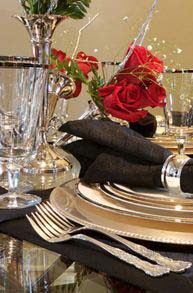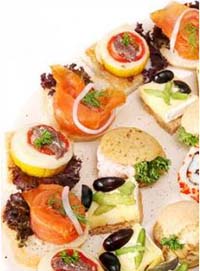 Chef in My Kitchen - Private Chefs for Hire to Cook in your Home
Why go to a restaurant, when the chef can come to you?
Chef in My Kitchen is a catering service based in Cheshire, we specialise in providing a private chef to come and cook for you and your guests in your own home. We can cater for any special occasion or event, perhaps an anniversary, birthday or a romantic dinner for you and your partner or a celebration meal with friends and family for up to 12/14 guests.
You may want to entertain guests at home but do not have the confidence or skill, or simply not the time to plan 3 - 4 course meal that would impress your guests, that is where Chef in My Kitchen can help by working with you to design a bespoke menu which takes into account the size of a domestic kitchen, we can advise on every detail form the perfect wine to place settings, we specialise in catering for groups up-to 12-14 helping to ensure that your event is as intimate as possible for a truly memorable evening.
Chef in My Kitchen a Personal Chef and Catering Service based in Cheshire
The owner of Chef in My Kitchen, Shokri, is a highly experienced chef who has worked in fine dining restaurants and hotels, producing top class dishes from French, Italian, and Mediterranean to North African cuisines. Having owned two successful restaurants in the North West Shokri is now pleased to have teamed up with carefully selected highly experienced chefs to ensure that your meal is a memorable one that you will be eager to repeat. Read our testimonial below:
"takes away the whole problem from food shopping to table dressing and the most important part, he cooks the food deliciously. Wow! I was bowled over by the quality and the presentation. More please. Can I have seconds?" David and Kirk Hales, Warrington.
The chef will meet up with you prior to your event to discuss menu ideas, dietary requirements, the style and ambience you want to create. Chef will then design a bespoke menu for your approval and can provide advice on dressing up the dining table, supplying fully matched crockery and cutlery, right through to providing waiting staff to serve you so you don't have to lift a finger. You are under no obligation to take all of our services but they are available if you wish.
Parties Functions Birthdays - Bespoke Menus Canapès & Cocktails Gourmet Food
The Chef you hire will provide you with Customised Menu Planning and will take the time to learn your individual needs and preferences. They use this information to create delicious meals personalized to your individual tastes.
Something Special?
You may be opening a new office, launching a new product, having a celebration party, whatever the occasion to add the 'wow' factor to your event Chef in My Kitchen has the answer it the form of beautifully presented canapès. All our canapès are made from fresh natural ingredients and are free from artificial additives and preservatives. Where possible, ingredients are sourced locally and all canapès are made from scratch, assembling and adding presentation touches on-site.
Anyone for Cocktails?
To add style to your event or party why not add Chef in my Kitchen's cocktail party service to really make a night to remember. Chef will provide a professional mixologist (mixology – the art of mixing cocktails) to wow your guests with an extensive range of cocktails and mocktails (non- alcoholic drinks). For more information follow the link below to our main site:
Visit our blog for up-to-date information, mouth watering recipes and much, much more! Please click on our facebook and twitter buttons below for more information and client testimonials, any questions regarding recipes or fine dining just ask, we would love to hear from you!
Chef in My Kitchen - Main Area of Operation for Chef Hire
Chef in My Kitchen currently based in Runcorn Cheshire can operate throughout Cheshire and the North West, with plans to expand in the future. Please get in contact no matter what your location we will be happy to discuss your requirements.
Cheshire towns include:
Alderley Edge Altrincham Bramhall Cheadle Chester Frodsham Holmes Chapel Knutsford Malpas Runcorn Stockport Tarporley Warrington Wilmslow
Chef Hire Personal Private Catering Dinner Party Birthdays Events Bespoke Menu Recipies
Wilmslow Alderley Edge Runcorn Cheshire

Chef In My Kitchen
15 Glenwood
Norton
Runcorn
Cheshire
Tel: 01928 710 526
Mob: 07508 025 703
| | | | | | |
| --- | --- | --- | --- | --- | --- |
| Chef | Hire | Personal | Private | Catering | Dinner |
| Runcorn | Cheshire | Parties | Cocktails | Celebration | Meals |
| Gourmet | Food | Banqueting | BBQ party | Hen Party | Corporate Party |
| Home Dining | Fine | Dining | Special | Events | Private function |
| Caterer | Home Kitchen | Romantic | Dinner | Cookery | Outside Hire |
| Bespoke Menu | French | Italian | Mediterranean | African | Cuisine |
| Alderley Edge | Altrincham | Bramhall | Cheadle | Frodsham | Knutsford |
| Wilmslow | Warrington | Stockport | Holmes Chapel | Chester | Tarporley |