Wedding Planner Planning Event Party Organiser Advice
Venue Receptions Ceremony Suppliers Flowers Crewe Sandbach Cheshire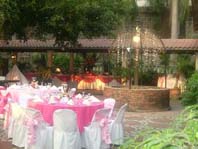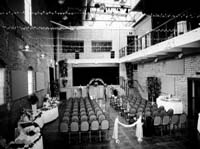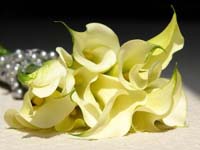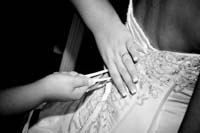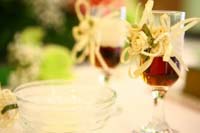 Wedding Plan Solutions - Here to help you achieve your dream wedding!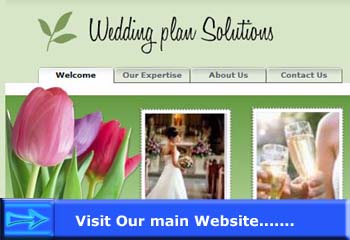 CONGRATULATIONS on your engagement, you have decided to get married or to register your civil partnership, it's a very exciting time, all you have got to do now is plan and organise the most important day of life! While still juggling everyday commitments, family and work schedules, if the very thought of organising your big day fills you with fear and dread, perhaps you do not have a clue where to start, or maybe you are short on time, consider consulting Wedding Plan Solutions to help.
We can listen to your ideas and transform them into a wedding celebration that is pure magic in every detail and one that completely reflects you and your budget. Wedding plan solutions is family run and cares about your needs and can provide a service of unparalleled integrity and reliability; a service that is nothing but professional, confidential and a pleasure to work with at every stage. Please click the image on the right for our main website for more information.
Wedding Planner Services based in Sandbach & Crewe Cheshire
We can help you plan your wedding from the initial concept, through to the final event or perhaps you may have done the majority of the research, you may know what you want but maybe feel uncomfortable negotiating with suppliers. You may even have a last minute emergency and you do not know where else to turn. Wedding plan solutions can do as little or as much as is required, we tailor a plan based on your wants and needs, below is an sample list of our wedding services:
Ceremony Venue search: Church, Mosque, Synagogue, Temple, Hotel, Castle
Reception Venue search: Marquee, Stately Home, Hotel and Outdoor
Entertainment: Disc Jockey, Live Band, Wedding Singer, Cartoonist, Magician, Casino etc
Catering: Three Course Wedding Meal, Traditional or Themed Food, Wedding Breakfast, Evening Buffet, Arrange Tastings
Wedding Attire: Wedding Gown, Bridesmaids, Mother of the Bride, Tuxedos, Grooms Men and Ushers Attire
Transport Services: Vintage Open Top Car; Classic and Vintage Saloons; Limousines; Vintage Bus, Rolls Royce, London Taxi, Horse and Carriage
Memories of your Day: Photographer, Videographer, Guest books and gift service
Budget Control: Research and Source the best deals available for your Budget
Advise on Wedding Etiquette: Seating Plans, Invitations, Save the Date Cards, Readings, Music etc
Wedding Planning Advice, Support and Organisation
Your Local Wedding Coordinator for Sandbach Crewe and Cheshire
When it comes to weddings, you're going to want a company that doesn't just know what it's doing, but has the quality, experience and personal touch to ensure the smooth completion of any wedding.
Wedding Plan Solutions is family run and cares about your needs and can provide a service of unparalleled integrity and reliability; a service that is nothing but professional, confidential and a pleasure to work with at every stage.
We can provide advice at the initial planning stages through to acting as event coordinator on the day; we are passionate about helping you to achieve your Dream Wedding without the stress and the dreaded appearance of 'birdezilla'!!
We are on hand to offer advice on the correct procedure for a successful wedding, if you are just starting your plans you are probably unaware of the many choices that lie ahead, for example:
Religious or Civil Ceremony? - If it's civil or you are not getting married in a church remember you have to give notice of the marriage to the superintendent register at your local registry office!
If you have chosen to get married during a popular holiday period or bank holiday weekends remember to send out save the date cards early!
Remember popular venues and suppliers could be booked up months in advance, preparation is everything!
Many Venues may operate a minimum numbers policy, please check the small print!
Remember Civil Ceremonies can have no religious content which includes the music and readings!
With your invitations you may need to have prepared a guest information sheet with directions, accommodation, gift lists and the date for them to RSVP
Wedding Plan Solutions Preferred Area of Operation in Cheshire
Wedding Plan Solutions is based in Sandbach, Cheshire. Wedding Plan Solutions can service clients throughout Cheshire with plans to expand in the future, Cheshire towns include:
Alderley Edge Alsager Chester Crewe Congleton Holmes Chapel Middlewich Knutsford Northwich Stockport Warrington Wilmslow
This list is not exhaustive, if your town is not listed please still get in contact we will do our best to answer your enquires.
Wedding Planner Planning Event Party Organizer Advice Venue
Receptions Ceremony Suppliers Flowers Crewe Sandbach Cheshire

Wedding Plan Solutions
Millers Cottage
School Lane
Warmington
Sandbach
Cheshire
CW11 3QN
Tel: 01270 - 526 003
Mob: 07840 - 635 240
| | | | | | |
| --- | --- | --- | --- | --- | --- |
| Wedding | Planners | Planning | Event | Party | Organizer |
| Sandbach | Cheshire | Venues | Advice | Guide | Reception |
| Help | Source | Suppliers | Consulant | Flowers | Stationary |
| Invites | Caters | Ceremony | Entertainment | Traditional | Contemporary |
| Themed | Cars | Transport | Dreams | Plan | Research |
| Wedding Dress | Singers | Budgets | Best Deals | Ideas | Co-ordinator |
| Alderley Edge | Alsager | Crewe | Chester | Congleton | Knutsford |
| Northwich | Wilmslow | Warrington | Stockport | Holmes Chapel | Middlewich |