Health and Safety COSHH Risk Assessments Quality Procedures Policy Regulations Validation Technical Writing Sandbach Cheshire North West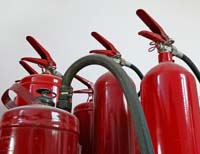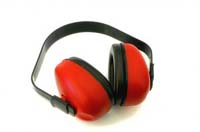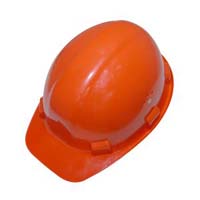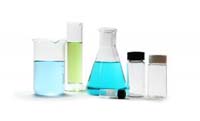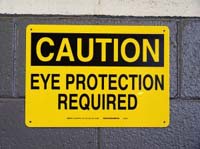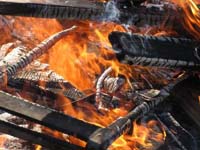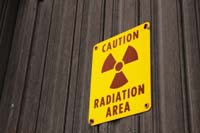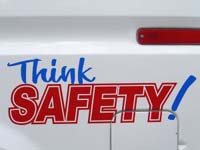 Safety Comes 1st - Health and Safety Compliance
Do you need help complying with Health and Safety Legislation?
Safety Comes 1st consultants can boast of 30 years of combined pharmaceutical and technical experience, our scientific, legal expertise and experience ensures compliance to current health and Safety regulations.
Why is Health and safety in the workplace important? Because Accidents at work can happen to anybody at anytime and all employers have a duty of care to protect their employees and others from harm arising from work activities.The Management of Health and Safety at Work Regulations 1999 place duties on employers to assess and manage risks to their employees and others arising from work activities. How this is carried out should be included in the policy.

Risk Assessment in the Workplace
A risk assessment is an important step in protecting your workers and your business, as well as complying with the law. It helps you focus on the risks that really matter in your workplace - the ones with the potential to cause real harm. In many instances, straightforward measures can readily control risks, for example ensuring spillages are cleaned up promptly so people do not slip, or cupboard drawers are kept closed to ensure people do not trip. For most, that means simple, cheap and effective measures to ensure your most valuable asset - your workforce - is protected.
Accidents and ill health can ruin lives and affect your business too if output is lost, machinery is damaged, insurance costs increase or you have to go to court. You are legally required to assess the risks in your workplace so that you put in place a plan to control the risks. Safety Comes 1st can assist you in the writing and implantmentation of your risk assessment

COSHH Assessment - Control of Substances Hazardous to Health
Using chemicals or other hazardous substances at work can put people's health at risk, causing diseases including asthma, dermatitis or cancer.
COSHH is the law that requires employers to control substances that are hazardous to health. You can prevent or reduce workers' exposure to hazardous substances by&
Finding out what the health hazards are
Deciding how to prevent harm to health
Providing control measures to reduce harm to health
Making sure they are used
Keeping all control measures in good working order
Providing information, instruction and training for employees and others
Providing monitoring and health surveillance in appropriate cases
Planning for emergencies
Safety Comes 1st can ensure that your company is COSHH compliant and avoid any pitfalls in the future.

Health and Safety Policy, Procedures and Audits
By law (Health and Safety at Work etc Act 1974) if you employ five or more people you must have a written health and safety policy. This contains your statement of general policy on health and safety at work and the organisation and arrangements in place for putting that policy into practice.
Health and Safety audits evaluate the standards in your business, Safety/Quality & Compliance can pinpoint problems and their solutions and ensure your company meets current regulations. All audit findings are presented in a detailed audit report, prepared in our own format or conformed to your specification.

Validation and Technical Writing Services
As regulatory requirements increase, companies are faced with the challenge of maintaining validated systems and processes. They must validate their systems or risk audit findings and possibly the loss of an Establishment Licence or FDA approval. Contract manufacturers, packagers, and importers may lose business when potential partners require validation.
Validation is "that part of GMP (Good Manufacturing Practices) that ensures that facility systems, equipment, processes, and test procedures are in control and therefore consistently produce quality product".
We will meet your GMP/ISO documentation requirements and deadlines in a cost-effective manner, with reduced disruption of day-to-day operations.
Our Quality & Compliance technical writing services ensure:
Finished Standard Operating Procedures (SOPs) and related documents are clear, accurate and easy to use.
All documents are written in company's preferred style/format.
Work is completed quickly; performed with minimal intrusion: most work is done off-site; office space, computers, support staff, are not required from client.
You avoid hiring new permanent or contract employees.
Your existing staff stays focused on regular business.
Impact on your bottom line is minimized.

Safety Comes 1st Area of Operation in Cheshire, Staffordshire and Greater Manchester
Safety Comes 1st is based in Sandbach, Cheshire. Safety Comes 1st can service clients in Cheshire, Staffordshire and Greater Manchester with plans to expand in the future, Cheshire, Staffordshire and Greater Manchester towns include:
Altrincham Birkenhead Bollington Bramhall Cheadle Chester Congleton Crewe Ellesmere Port Holmes Chapel Knutsford Macclesfield Malpas Middlewich Nantwich Newcastle-under-Lyme Northwich Runcorn Sale Salford Sandbach Stafford Stockport Stoke-on-Trent Warrington Wilmslow Winsford.
This list is not exhaustive, if your town is not listed please still get in contact we will do our best to answer your enquires.
Health and Safety COSHH Risk Assessments Quality Procedures Policy Regulations Validation Techincal Writing Sandbach Cheshire North West

Safety Comes 1st
Millers Cottage
Warmington
Sandbach
Cheshire
CW11 3QN
Tel: 01270 526 003
Mob: 07840 635 240
| | | | | | |
| --- | --- | --- | --- | --- | --- |
| Health And | Safety | COSHH | Assessments | Polices | Procedures |
| Sandbach | Cheshire | Control of | Substances | Hazodous to | Health |
| Workplace | Health Act 1974 | Responsibilities | Regulations | Legislation | Management |
| Policy | Quality | Standards | Validation | Good Manufacturing | Practices |
| Technical | Writing | Audits | Employees | Slips/Trips & Falls | Accident Reporting |
| REACH | Registration | Evaluation | Authorisation | Restriction | Chemicals |
| Crewe | Altrincham | Chester | Macclesfield | Nantwich | Northwich |
| Sale | Salford | Stoke On Trent | Newcastle | Stafford | Winsford |