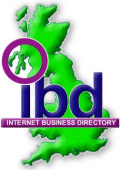 IBD INTERNET BUSINESS DIRECTORY
Contact Information
Peter Clowes of Barlow / Clowes Fame or Infamy - No Connection to MD of IBD
It has come to my attention after attending the launch of the County Brides magazine in Stockport recently, that some people expressed concern that I may be 'that Peter Clowes' of Barlow-Clowes fame.
Please be assured, I am not this man, I have absolutely no connection with this man, have never met this man, have never been to jail and I am rather younger (and better looking?).
This picture was taken in the late nineties, and is quite clearly not me. If you type my name into Google, the first result should be from a BBC article dated March 1st 1999, containing this picture and stating his age at the time as 56.

The article goes on to say that he was convicted on this occasion of benefit fraud while living in Macclesfield. Quite a comedown for someone convicted of stealing 16 million pounds and living in a mansion in Whiteley Green just outside Macclesfield at the height of his 'fame'.
For further information about me, please see my profiles on Linked-In and 4Networking which also appear on page one Google, and a lengthy article written by the Independent Newspaper.
There are other articles suggesting that this man, along with his associates, stole in excess of £100 million, and one man is living in Mauritius on his ill gotten gains. I still live in the same house in Congleton that I moved into in 1975!
My contact details are below should anyone require further clarification.
Contact Information
Address:
IBD Internet Business Directory Limited
27 William Street
Congleton
Cheshire
CW12 2EY
Head Office: 01260 - 291 776
Pete Clowes (MD) Mobile: 07944 - 177 397
If you are intrested in advertising with IBD please click on the Advertise Page where you will find details of costs for advertising Locally, Regionally or Nationally according to the needs of your particular business.
IBD Internet Business Directory Limited is a company registered in England. The company number is 06147034. The registered office address and the company's main trading address is 27 William Street, Congleton, Cheshire, CW12 2EY. Managing Director Mr. P. Clowes. Company Secretary Mrs. J. A. Moss BA(hons) ACCA
'IBD' and 'Internet Business Directory' are trading names of IBD Internet Business Directory Limited.