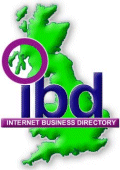 IBD Internet Business Directory
News Page
News Page - News for IBD Customers & News in General
The IBD News Page is for users and customers of IBD. We aim to provide up to date information regarding IBD and Internet advertising and other items of general interest. It's also an opportunity for our customers to submit an article about their business's so if you are launching a new product or service, have a succcess story, let us know! All submissions will be considered from whatever source, at the sole disrection of the webmaster.
---
Advertise News about your business here
---
IBD Customer's Success Leads to Targeting by Fraudsters
One downside for IBD customers being highly ranked in the World's Major Search Engines is being a target for fraudsters. These obnoxious people try to prise money from our hard working legitimate customers by posing as IBD personnel and asking for renewal monies. Whilst this is not a common occurrence (it has happened twice in 2 years) to our knowledge, that is no consolation for a customer who is a victim of such crime.
Fraudsters be advised that the Management Team at IBD take a very dim view of this. Anybody who tries to cheat IBD customers will be reported to the Police - every time, no exceptions.
Customers, if you are in any doubt when approached, please:
Ask how much is the renewal
Who the cheque is to be made payable to
The address to which the the cheque should be sent
If you are able to log the number from which the call was made, please do so, for example you may have taken the call on your mobile
Write down as much of the conversation as you can remember, which we will pass on to the Police
Call IBD Head Office on 01260 - 291 776 for verification your renewal is due
Congleton Police deal with such cases, details on request. Customers be assured, IBD will try to protect you at all times, and do everything in their power to ensure you do not lose out. If you can prove you have paid for your advertising, IBD will honour that payment and take the loss on your behalf - your advert will remain live!
---
IBD Appointed by Carpet 1st - one of the Largest Buying Groups of Flooring in the UK
Carpet 1st, part of the Metro group of companies, is one of the UK's largest retail buying organisations with over 200 outlets throughout the UK supplying their own collection of hand picked flooring ranges from British and European manufacturers.

Their huge buying power means that they can always negotiate the very best prices and pass these on to their customers with one major added benefit...service.

Each Carpet 1st retail outlet is independently owned and operated ensuring that each customer has the benefit of dealing with a retailer who significantly values every sale.

IBD Internet Business Directory Ltd. is proud to announce its appointment by Carpet 1st as SEO consultants and the commissioning of IBD pages for its members to support overall Group marketing efforts.
---
IBD is pleased to be supporting UK Kids Fun Triathlon on the 26th June 2010 in Alsager Cheshire.
The UK Kids Fun Triathlon is an ideal way to encourage children to get active and healthy. Our aim is to encourage thousands of children into the sport of triathlon and with our specially designed race course, fun training ideas, and entertainment at the event we can promise a great family day out!

Please show your support or book your place on the triathlon at the main website, and for more information please follow the link below.
---
Diamond Electronics MD Invited to 10 Downing Street
At the end of June 2009, Managing Director of Smallwood (Cheshire) based Diamond Electronics received an invitation to a reception at 10 Downing Street to join Prime Minister Gordon Brown and Business Secretary Lord Mandelson in celebration of innovation building Britain's future.

The Prime Minister thanked business leaders and entrepreneurs of the SME business community for their drive and commitment to innovation and pledged to help support those who created businesses and jobs through innovation and creativity.

Diamond Electronics new division, Diamond LED, markets an extensive range of environmentally friendly LED lighting products which cover all standard light fittings, including high powered and RGB series. LED lamps can save over 80% of running costs and last up to 10 times longer than existing incandescent and halogen lamps.
---
Microsoft says £3 Billon Wasted on Invisible Websites in UK
An interesting article appeared in the FSB's Business Network Magazine February/March edition:
"A survey by Mircrosoft has revealed that British SMEs are wasting an estimated £3b on websites that are virtually invisible to search engines. The survey showed that although 2.79 million small businesses have a website, 62 per cent are not investing in search marketing campaigns. Therefore, they are not making the most out of their online presence. Good marketing includes search engine optimisation which involves creating website content which helps to increase the position of the website in the search engines. If a business appears on the first page of a search engine then they have a higher chance of potential customers finding their web site."
This article illustrates the point that it is not enough now for small businesses to simply have a website, they need to invest in getting that website found in the search engines to have an effective internet presence, which IBD is very successful at !
---
IBD Receives Over a Million hits each Quarter
Over the last two Quarters of 2008 IBD has achieved over 1 million hits each quarter. This is an average of over 333,000 hits per month with just under 20,000 visitors per month. This shows the site continues to have a lot of traffic, an important point for advertisers and potential advertisers. To view these statistics for yourself please click on the link below:
---
---
East Cheshire Hospice serving the Community, Congleton, Macclesfield, Knutsford and Wilmslow.
East Cheshire Hospice cares for adults suffering from life-limiting illnesses from which there is no cure. We care for the whole person, aiming to meet all needs, whether they are medical, emotional or spiritual or around the challenges of daily-living. We support families and carers throughout what is often a difficult period. Our mission is to make every day count for our patients and those important to them.
A registered charity, all our services are completely free. However, the Hospice receives less than 23% of its costs from government and so has to fundraise over £5,500 every single day of the year simply to keep going. East Chesire Hospice serves Macclesfield, Congleton, Wilmslow and Knutsford and needs continued support, please follow the link below to there main website for current fundraising activities.
---
Internet Advertising Spend to Grow Hugeley
Internet Advertising spend is set to climb by 85 per cent over the 2006 to 2009 period, ClickZ reports.
According to ZenithOptimedia figures, online video and local search will be the primary drivers for this growth. Until 2009, the company expects an annual growth rate in internet advertising of 23 per cent.
Jonathan Barnard, ZenithOptimedia's head of publications, said that it was impossible to predict what may happen in the online sector.
He noted that advertisers who only have a small market in which they sell can also benefit from online advertising. This clearly shows that smaller businesses would be fools not to get into online advertising.
Source: Direct Traffic.org
---