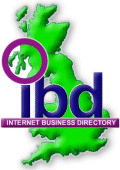 IBD INTERNET BUSINESS DIRECTORY
Quality Advertisng Packages
Why Advertise with IBD, What is in it for YOU?
Please check out our slightly longer introductory video - 2 minutes 18 seconds - to see how IBD is different to traditional Internet directories.
Why IBD Internet Business Directory is different to other Internet Directories
Most internet directories work by placing your business in a category or type. When a user searches the directory for your product or services they will find your business in a list of other businesses offering the same products or services - ie your competition. These directories usually charge for a premium or enhanced listing whereby you will appear at the top of the list; the theory being that more people will choose you, however they may not.
Advertising with IBD instead of other Internet directories has the following advantages:
Your business is just One click from the search results in Google Yahoo etc. Potential customers are taken directly to your advert, not to IBD's homepage where the customer has to search again.
You have your own advert on it's own webpage which advertises your business and nothing but your business.
You don't have to suffer third party advertising on your advert which may, and often does, distract the customer away from you.
You are not simply a listing amongst all your competition.
Benefits of Advertising with IBD Internet Business Directory:
At IBD we are not category based and we don't place businesses in a list and charge for a top placement within that list. At IBD we create an advert for your business on it's own webpage, it's like having a mini website. We are probably the only directory on the Internet that does this! The advantage is that your advert can be found independently in the search engines when a customer searches for your products or services, they don't even have to look at the IBD website! Your advert focuses on your business and it's products or services, there is no third party advertising on it with links to other web sites, nothing that will distract the customer away from your advert, and indeed away from your business.
Increase Your Business's Profitability - we can help to increase your profitability by gaining better exposure on the Internet through high search engine rankings due to optimised adverts. At IBD our customers consistently enjoy high rankings - please refer to the Statistics page (use the green button above-left) to see our almost unbelievable performance figures for yourself - and we can prove it, just ask us!
Increase your own Website's Rankings - A link from IBD to your own website can increase the chances of your own website being highly ranked due to the high volume of traffic on the IBD website. These figures are shown by independent Webalizer stats on the Statistics Page.
Geo-targeting - IBD is geographic which enables you to target specific Towns, Counties or advertise Nationally according to the needs of your business. You can also advertise by area say, the North West, the Midlands, Home Counties etc.
Low Cost - For 12 months membership the basic entry at £125 works out at just under 35p per day!! Remember the Internet is available 24 hours a day, seven days a week, 365 days per year!
Control over your own Advertising - You have complete control and flexibility over your own advertising. We are happy to build an advertising package to suit your requirements and your budget. Additionally we can add a tracker to your advert so you can monitor the success of it yourself and see where your enquiries are coming from and how people searching the Internet find your business.
Detailed Explanation of Advertising Packages - Pay Yearly or by Monthly Installments
Although we have listed the prices of our advertising packages we are happy to tailor any of them to suit your business budget. We pride ourselves on offering a superb service at extremely competitive prices. Each package is explained in more detail below, all costs are for 12 months, and we can take credit card payments by PayPal.
As a result of customers requests, we are pleased to help cash flow by the introduction of monthly payments by Standing Order. Take any of the costs below and simply divide by 12 to give the amount payable by SO. Payment dates are usually on either the 1st or 20th of the month.
Alternatively, we can take payments via PayPal. Please note the above figures have a small service charge added to off-set PayPal charges, and no vat is charged, so the figures quoted are what you pay.
---
Local Advert - Standard Entry
Every advert has a Standard Entry with up to 20 images which are, as far as possible, relevant to your business.
Options:
Standard Entry with say, up to 20 Images - £250 for 12 months subscription

Search google.co.uk for - pvc-u conservatories congleton

Please call our Sales Manager Cathy for more details - 01260 - 291 776.

---

Regional Advert - £300 to £495

A Regional advert is ideal for small or larger businesses that want to advertise further a field. The Regional advert consists of a Standard Entry with up to 20 images, plus a banner containing your company logo - linking directly to your website - advertised on the Towns of your choice. For example, a dentist in Cheshire advertises on 23 Towns across two Counties giving a total of 24 links from IBD to his web site.

The cost of a regional advert will range from £300 to £495, depending on how many towns you choose to advertise your business in. As well as a Standard Entry page we will create a banner, usually containing your company logo and words relevant to your business, which will appear on the IBD town Pages you have chosen. This banner will link directly to your website (or IBD page if you do not yet have a website) - fantastic value!

Please call our Sales Manager Cathy for more details - 01260 - 291 776.

---

National Advert - £950

A National Advert is ideal for larger companies who need to advertise their products at a National level, or smaller companies who operate Nationally. You will have a Standard Entry with a text link to it under National Advertisers and a Banner containing your company logo on the County Pages. You may specify England, Scotland, Wales, UK, Northern Ireland or the Irish Republic, or any combination of these.

Please call our Sales Manager Cathy for more details - 01260 - 291 776.

---

Super Regional Advert - £POA Dependent on number of Towns Chosen

Some of our customers have asked to advertise their business in an area such as the North West or North East, the Midlands East Anglia etc. For example, one customer advertises throughout the North West of England covering 104 towns in that region. Because IBD is geographic, you can choose the towns you want to advertise in, just let us know what is best for your business and we will work out a price.

Please call our Sales Manager Cathy for more details - 01260 - 291 776.

---

Super National Advert - £2,500

For certain companies it is appropriate to advertise their products or services in every town in England, Scotland, Wales, Northern Ireland and the Irish Republic, or any combination of these areas. IBD has the answer. With 135 counties and over 2,100 towns IBD has the ability to advertise your business in these towns and counties. Fantastic value now at less than £2 per town, but even better value as we plan to increase the number of towns to around 2,500!

Please call our Sales Manager Cathy for more details - 01260 - 291 776.

---

Free Entry - Create Your Own. Optional Link to your Website

A free entry is available, but may not be found on page 1 Google, Yahoo or any of the major search engines. It may be seen by people browsing the Town page that the free advert appears on. Whilst businesses are welcome to free entries, IBD stongly encourages business owners to, at least, discuss the merits of paid advertising. Visit the Testomonials page to see if IBD works.

Please supply the details shown in the example below:

MANY free entries never get listed because people do not follow the instructions below; for example, contact name should be the Owner / Director or Agent of the company.

OFFICE MANAGER will NOT get your business listed!

Please note:

Entries submitted without a contact name WILL NOT be listed.

Entries whose contact name is the same as the company name WILL NOT be listed.

All entries are manually vetted before listing is accepted.

Description is limited to 50 words.

Link to your own website for a one off cost of just £25.00

To create your own FREE entry, please click here, but first, PLEASE read carefully the notes above!

---

Remember all of the above packages are flexible and can be tailored to suit your exact requirements and budget. Please click on the link below to e-mail us or fill in the form. We endeavor to respond to all enquiries within 24 hours. Alternatively please ring 01260 - 291 776.